COVID-19 and food safety: guidance for food businesses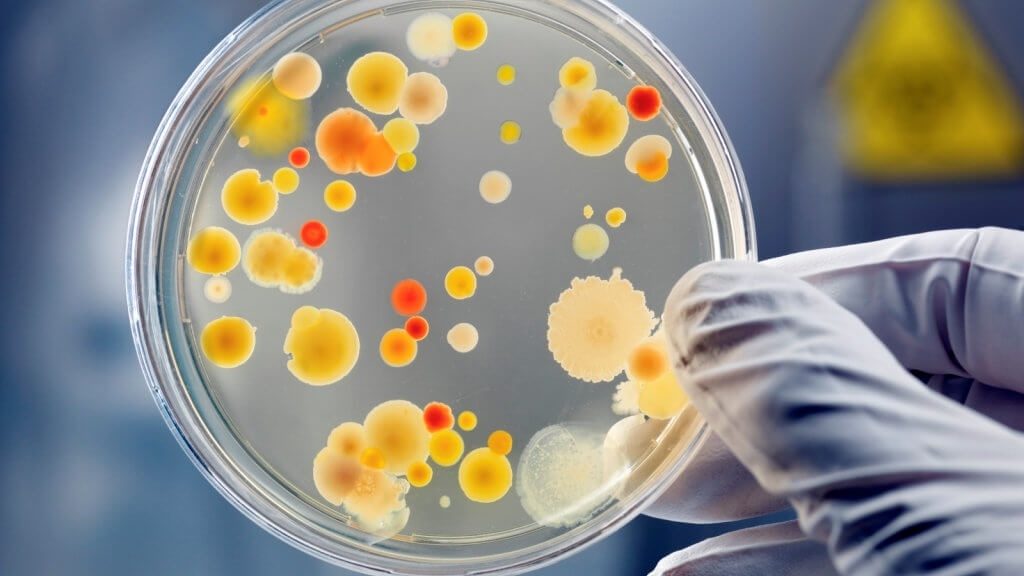 The World Health Organization has issued new guidance for food businesses operating during the pandemic. The principal points raised are:
Can COVID-19 be contracted via food?
It is highly unlikely that people can contract COVID-19 from food or food packaging. COVID-19 is a respiratory illness and the primary transmission route is through person-to-person contact and through direct contact with respiratory droplets generated when an infected person coughs or sneezes.
There is no evidence to date of viruses that cause respiratory illnesses being transmitted via food or food packaging. Coronaviruses cannot multiply in food; they need an animal or human host to multiply.
However, it is possible that someone may become infected by touching a contaminated surface, object, or the hand of an infected person and then touching their own mouth, nose, or eyes. This can happen, for instance, when touching door knobs or shaking hands and then touching your face.
Recent research reported that the virus can remain viable for up to 72 hours on plastic and stainless steel, up to four hours on copper, and up to 24 hours on cardboard. However this research was conducted under laboratory conditions (controlled relative humidity and temperature) and should be interpreted with caution in the real-life environment.
What is imperative is to enforce personal hygiene measures and the guidance strongly suggests you take refresher training on food hygiene to eliminate or reduce the risk.
Personal protective equipment (PPE), such as masks and gloves, can be effective but only if used properly. In addition, you are strongly advised to introduce physical distancing and stringent hygiene and sanitation measures including frequent and effective handwashing and sanitation at each stage of food processing, manufacture and marketing.
Food workers: awareness of COVID-19 symptoms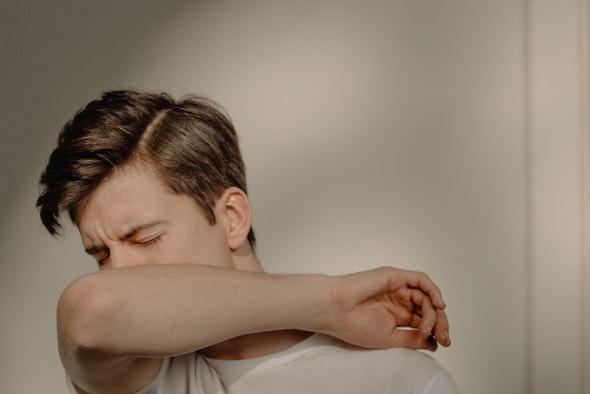 For the purpose of the guidance, food workers includes food handlers, people who directly touch open food as part of their work. It also includes staff who may touch food, contact surfaces or other surfaces in rooms where open food is handled. This therefore applies to managers, cleaners, maintenance contractors, delivery workers, and food inspectors.
WHO recommends that people who are feeling unwell should stay at home. Staff working in the food sector need also to be aware of the symptoms of COVID-19. It is therefore recommended that food business operators produce written guidance for staff on reporting COVID symptoms and on exclusion from work policies. The most important issue is for staff to be able to recognise symptoms early so that they can seek appropriate medical care and testing and minimise the risk of infecting fellow workers.
Common symptoms of COVID-1913 include:
• a fever (high temperature – 37.5 degrees Celsius or above)
• a cough – this can be any kind of cough, not just dry
• shortness of breath
• breathing difficulties
• fatigue
Food workers: preventing the spread of COVID19 in the work environment
In some cases, infected people may be asymptomatic or pre-symptomatic and may not display any signs or symptoms of disease or may present with mild symptoms that are easily overlooked. Some infected people not yet displaying symptoms have been shown to be contagious and capable of spreading the virus. This underscores the need for all personnel working in the food industry, regardless of their apparent health status, to practice personal hygiene and appropriately use PPE.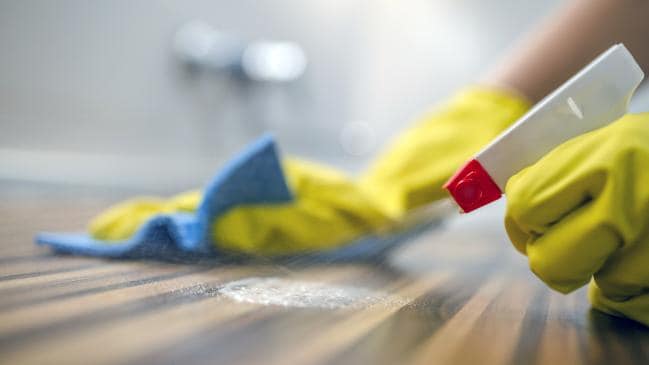 Food businesses need to introduce a high level of security and staff management to maintain a disease-free working environment. Staff who are unwell or who have any symptoms of COVID-19 should not work. A procedure to allow staff to report illness by phone (or email) should be established so that workers with early stages of COVID-19 can receive reliable information and be quickly excluded from work environments. Food safety practices in food premises should continue to be delivered to the highest hygiene standards.
Good staff hygienic practices include:
• proper hand hygiene – washing with soap and water for at least 20 seconds
• frequent use of alcohol-based hand sanitizers
• good respiratory hygiene (cover mouth and nose when coughing or sneezing; dispose of tissues and wash hands)
• frequent cleaning/disinfection of work surfaces and touch points such as door handles
• avoiding close contact with anyone showing symptoms of respiratory illness such as coughing and sneezing.
Food workers: use of disposable gloves
WHO advises that gloves may be used by food workers but must be changed frequently and hands must be washed between glove changes and when gloves are removed. Gloves must be changed after carrying out non-food related activities, such as opening/closing doors by hand, and emptying bins.
Food workers should be aware that wearing gloves can allow bacteria to build up on the surface of the hands, so handwashing is extremely important when gloves are removed to avoid subsequent contamination of food. Food workers should avoid touching their mouth and eyes when wearing gloves.
Most importantly disposable gloves should not be used in the food work environment as a substitute for handwashing. The COVID-19 virus can contaminate disposable gloves in the same way it gets onto workers' hands. Removal of disposable gloves can lead to contamination of hands.
Wearing disposable gloves can give a false sense of security and may result in staff not washing hands as frequently as required. Note: handwashing is a greater protective barrier to infection than wearing disposable gloves. Food businesses need to ensure that adequate sanitary facilities are provided and ensure that food workers thoroughly and frequently wash their hands. Normal soap and warm running water is adequate for handwashing. Hand sanitizers can be used as an additional measure but should not replace handwashing.
Food workers: physical distancing in the work environment
Physical distancing is very important and this is achieved by minimising contact between potentially infected individuals and healthy individuals. All food businesses should follow physical distancing guidance as far as reasonably possible. WHO guidelines are to maintain at least 1 metre (3 feet) between fellow workers but current UK government guidance is that the minimum distance should be 2 metres.
Where the food production environment makes it difficult to do so, employers need to consider what measures to put in place to protect employees. Examples of practical measures to adhere to physical distancing guidance in the food-processing environment are to:
• stagger workstations on either side of processing lines so that food workers are not facing one another
• provide PPE such as face masks, hair nets, disposable gloves, clean overalls, and slip reduction work shoes for staff. The use of PPE would be routine in high-risk areas of food premises that produce ready-to-eat and cooked foods. When staff are dressed in PPE it is possible to reduce distance between workers
• space out workstations, which may require reduction in the speed of production lines
• limit the number of staff in a food preparation area at any one time
• organise staff into working groups or teams to facilitate reduced interaction between groups.
Summary None of this is rocket science and has been said many times before but it bears repeating. Essentially a good Level 2 Food Hygiene course, and we offer four, will help you keep everyone safe, staff and customers alike