Taking The Overall Approach To Food Hygiene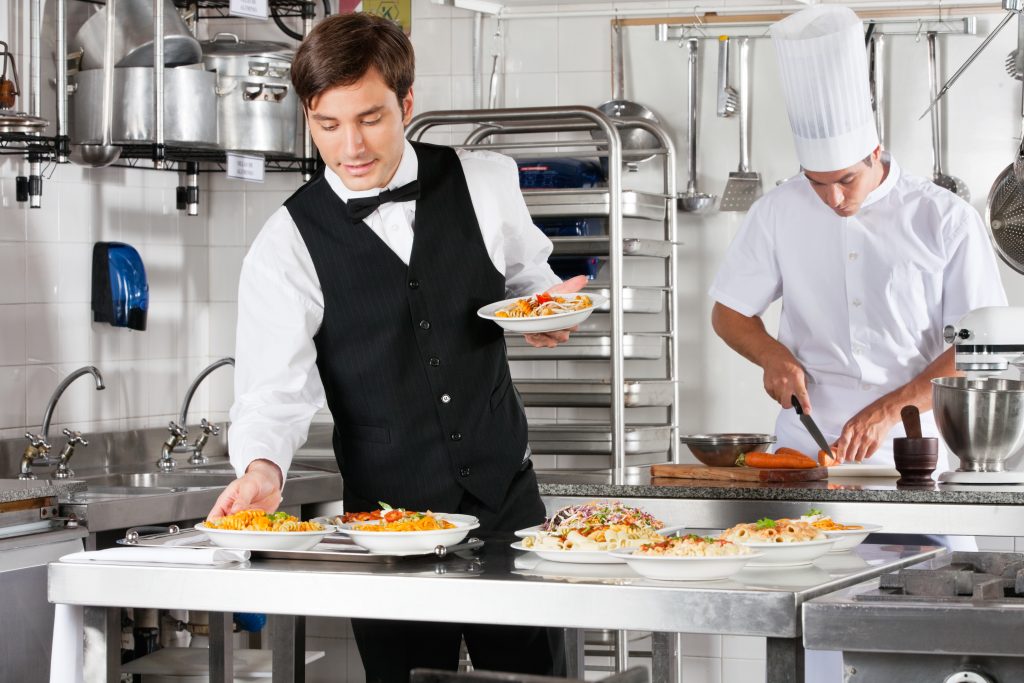 From 5 to 1 – Why you need to pay attention to every part of your food hygiene regime.
Regardless of how it may feel sometimes the job of your Environmental Health Officer (EHO) is not to catch you out. They are not trying to close you down or on the hunt for reasons to drop your rating, they are there to inspect your premises and procedures to ensure the safety of the public. Protecting public health is the real motivation behind the unannounced Inspection knock on the door and if you don't meet the standards then you can expect to get a low score – or even be closed down if the situation is serious enough to warrant it. So, in theory at least, all you need to do is take that principle of 'protecting the public health' and just apply it to the real world of the day to day food provider and you should sail through with a 5-star rating. After all nobody specifically ignores food hygiene.
Yet this is regularly not the case and, while some bad ratings are for very serious reasons such as infestations of pests or a lack of a hygienic environment, a low rating can sometimes seem to be the unfair result of a minor infringement. This probably does occasionally happen (no inspection system is ever perfect) but for the most part what seem like small infringements may well be seen by the EHO as indicative of a larger problem.
Excellent in some areas – but needing major improvement overall
A good example of this was a nursery I read about recently which had received a 'one star' overall rating on inspection. This is a perfect example of the need for a holistic approach to your food safety routine. In this case, the food hygiene and safety ratings were very good, and the structural compliance was rated good which means that the prep and facilities were both perfectly acceptable. However, the low score came from the third area of 'confidence in management', which in this instance seems to have been referring mainly to the lack of a suitable food safety management system. According to a local news report, the Inspector said no management system was in place while the nursery said there was one – just not the one the Inspector recommended. There were also some deep clean issues although these seem to have concerned one piece of equipment and behind white goods and shelving, so we can probably infer that they were either very minor issues or a result of lack of management. To have received a high rating for two areas and then see that drop so low, must have been heartbreaking for the staff. The EHO clearly felt that despite spot excellence the overall systems were indicating a shortfall in standards.
While this is not in any way a complete list, a quick glance through food safety reports tends to show some regular red flags. Here are a few of them:
Understanding is important. You may well have an excellent paper trail, but do the team understand it in relation to the workplace and is it being followed?
Train and refresh understanding. The law changes and your preparation and service areas need to respond. If you had an allergy incident, for example, could you prove every team member understood the change in the law that happen as recently as 2014? Is every member of staff trained to the right level when EHO looks at your records? This should extend to making sure everyone understands the internal systems and how they relate to overall safety. Another aspect here is that should there be an incident you could be asked to prove competence.
Are your HACCP, SFBB, FIFO systems and similar, current and do they specifically relate to your business? A generic form will probably not be enough. It should also be being reviewed regularly. If the EHO has a question about your paper trail and you can only respond with 'I haven't updated it recently', you are unlikely to win any badges.
Are you consistent and to the same standard all the time? This will show in your record keeping as well as the general conditions of the preparation area.
If you want a high rating for your restaurant, café, fast food outlet, nursery or whatever food preparation your business does, then you need to hit all the marks for the inspector because hygiene and food safety are about overall good practice not spot excellence.
Related articles and information