Reopening Checklist: Food Business After Covid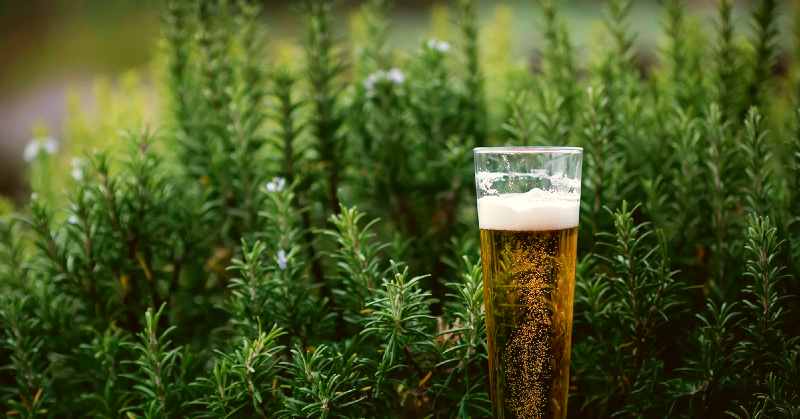 Estimated reading time: 7 minutes
Introduction
After a year of torrid uncertainty, it seems that the current Covid-restrictions will be the last. The government has outlined the roadmap out of lockdown, detailing the partial, but vital, reopening of businesses from April 12th. However, you must follow the government's updated rules for food safety. As a gift from the Food Hygiene Company, here's a reopening checklist.
The nation can almost savour the tickle of sweet cider on our lips, the thronging buzz of a beer garden and the warm hug of spring sunlight. Be ready for us.
Food Safety in the Covid Age
Even prior to Covid, food safety could cause some degree of anxiety for food businesses. Firstly, the health of your customers is in your hands; if you don't act responsibly, there could be serious consequences. Moreover, if you're not constantly prepared for a visit from the local Environmental Health Officer, they can legally condemn your business.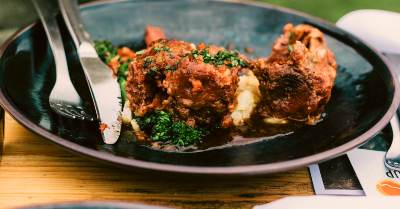 Now, to add to that, you must make wholesale changes to your food hygiene practice in the interests of Covid safety. The list of government rules is extensive and you may find it difficult to find a place to start.
Fear not. That's why we're here. First though, let's go over some of the content you'll find in the reopening checklist, before you start ticking it off. Here's a summary, in 5 subsections:
1. 'Pre-Opening' Procedure
These tasks will probably be the most time-consuming and the least exciting but you must complete them.
For example, you need to call your local authority, in order to tell them of your intention to reopen. Similarly, if you have started a delivery service, you need to notify the council, as food hygiene requirements are slightly different for takeaways and restaurants.
Review your staff procedure. You need to make adjustments for the sudden disarray which a positive Covid test amongst your workers could cause. For example, your attitude towards staff 'toughing out' illness should be more relaxed, given the pandemic.
Furthermore, contact your staff. Some of them have likely been out of the workplace for a year now; see if they're willing and able to come back. Do your staff meet the legal requirements for food hygiene training?
In addition, check the PPE requirements for hospitality workers. If your staff need face coverings, for example, make sure you have enough stock. Talk to your staff and ensure they are comfortable with the protection on offer.
2. Equipment
Are there any devices which need proper calibration or servicing? Do not leave this until the last minute. Don't go through all the effort to train your staff, buy stock and cook great food, only to be foiled by a faulty freezer. Ensure that your equipment allows you to follow food temperature guidelines and store food safely.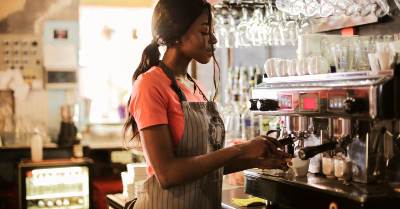 Commonly problematic kitchen equipment:
Gas ovens
Fridges/freezers
Deep-fat fryers
Coffee machines
Hot/cold displays
Perhaps you run a food truck or market stall. Do you need a new generator for cooking? How will you supply hot water? Remember, these are the sorts of problems which you should normally consider, not just on a reopening checklist.
3. Premises
Your pub or restaurant may not have seen customers for nigh on a year by now. Even though you can't yet seat customers inside, your toilets, kitchen and walkways will be used just as often as before Covid. Deep clean your site. Ensure it stays spick-and-span by instituting a 'claygo' policy. Now is the time to create some good habits.
If you have new staff, you need to educate them about these cleaning methods. New kitchen porters, for example, may not understand the areas most likely to encourage hidden bacteria. Low food hygiene ratings often stem from the EHO lacking confidence in management who do not train their staff.
4. Foodstuffs
When the day comes and customers flood through the gates, serve them top quality food so that they remember to come back. To this end, ensure you have great produce.
Are your vendors still in business? Unfortunately, the relationships you fostered and discounts you charmed may not exist anymore. If you don't have a food supplier, you don't have any business.
Check the freezer. Stocks, soups and sauces may last for some time but a year is likely too much. Inspect the dates on preserved food; if undated, throw it away. The last thing you need is a food poisoning scandal the day after business restarts.
Also, you must ensure that if a meal contains one of the 14 major allergens, it is presented. If your chefs have made some new recipes in lockdown, ensure that their menu additions include warnings of these hazardous foods. Perhaps you can pin up a food allergen poster at a visible point in the kitchen.
5. Social Distancing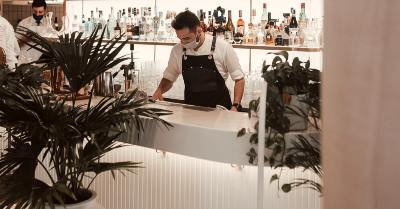 You and your staff must be disciplined when it comes to mixing. Whilst there will be relief at seeing your workmates again, the risk of a Covid-related staff shortage should encourage you to be sensible.
If this means staggered breaks and separate workforces, with clusters of staff on certain shifts, then so be it. You should be doing anything you can to keep the business open.
Similarly, you have a duty of care to your customers. You must provide a safe and socially-distanced environment for them to enjoy their meal. Outside, you must enforce the rule of six, as well as ensuring a 2-metre rule is kept where possible.
When customers eventually move inside, how can you keep a good flow of fresh air? Stagnant atmosphere can increase the chances of Covid spreading, so ensure that tables are near to open windows. In the summer months, perhaps you could keep the doors open.
The Reopening Checklist
So, here's the FSA, government-approved list. Perhaps you could stick it up in the kitchen or print out a copy for every staff member. Ensure that your workers know what must be done to keep the business going as the country exits lockdown.
Want more information about food hygiene training?
Of course, having a Covid reopening checklist ticked off doesn't protect you from inspection now, or in the future. The EHO wants to see evidence of proper staff training. The best proof is a verifiable food hygiene certificate.
You can take our Level 2 Food Hygiene courses, entirely online, in just 1 to 2 hours. Moreover, with the option to pause and restart the course as many times as you need, these are our most flexible training options.
Purchase today and start training immediately. You can download your verifiable food hygiene certificate immediately upon completion.
Our friendly customer support team is always happy to talk through your food hygiene training options. Why not give us a call on 01327 552136, email us at help@foodhygienecompany.co.uk, or use the live chat feature on this website to speak to us during office hours. We're here to help from 9am to 5.30pm, Monday to Friday.
Related Links