Food Information Regulation 2014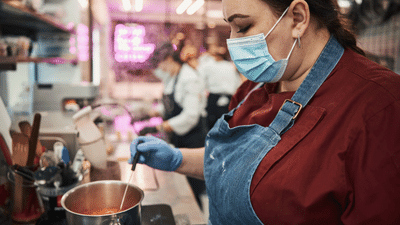 The Food Information Regulations 2014 enables local authorities to enforce the law that states businesses need to provide allergen information if the food contains any of the 14 allergens as listed in the FIC regulations.
The food referenced in these regulations was in relation to non-prepacked foods, food items sold at catering businesses and foods wrapped on site. These rules only cover information about the allergens used as ingredients – not allergens present as a result of cross contamination.
From October 2021, these regulations (for Direct Sale Foods) ensure that they must be labelled with the following mandatory information:
The clear descriptive name of the food.
A full list of ingredients that the food is made with.
Allergen information (emphasised in the ingredients list) that is relevant.
This update came as a result of coming into effect in the UK.