The Level 1 Food Hygiene training course is perfect for those who work in food-related job roles but do not handle or prepare raw food.  If you're unsure we'd recommend taking Level 2.
The Level 2 Food Hygiene course is suitable for the majority of people working in the food industry either preparing or serving food.  Supervisors should take Level 3.
The Level 3 Certificate in Food Safety is designed for managers and supervisors who need a broad understanding of food safety control.
Why choose the Food Hygiene Company?
We've created an easy-to-follow resource to help you figure out which level and type of training you should take.
Know what you want? Buy Now!
If you already know the course you need, just select from the list below and add it straight to your basket.
We're proud of our COVID-secure courses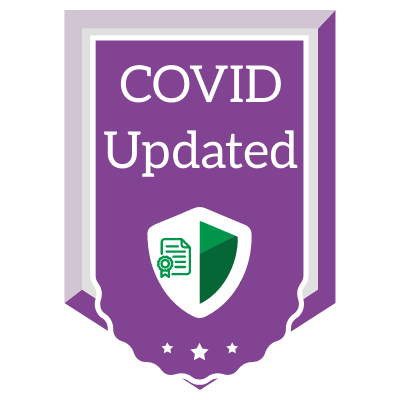 During lockdown, we've taken the time to update our food hygiene courses to include the necessary COVID-compliant food practices. Contact our customer support to find out exactly how we're helping you to stay COVID-safe.