Level 2 Food Hygiene Certificate
Level 2 Food Hygiene is designed for those who work in food preparation as part of their work. The level 2 courses are divided into 4 sectors, consisting of food hygiene courses for catering, manufacturing, retail and early years. The overall course aims to help you understand legal responsibilities and best practices in relation to food safety, potential hazards, temperatures, storage, preparation and more.
It is the law that all food handlers must have a basic understanding of food hygiene in order to work safely and protect food from contamination and the public. Browse below and click on the appropriate sector for your work.
If you are unsure on whether you need to take the Level 2 food hygiene course, please view our infographic for guidance.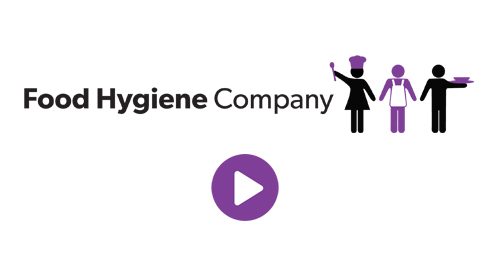 Browse Level 2 Courses By Sector
The Food Hygiene Company provides effective and convenient online food hygiene training to food handlers in the United Kingdom. We understand that if you work in the busy manufacturing, retail, or retail food sectors, you need effective courses that meet the expectations of inspectors and the needs of your team.  We're always here to help, so please ring for any further advice.
Tel: 01327 552136
Level 1 - Food Hygiene Certificate

The Level 1 Food Hygiene training course is perfect for those who work in food-related job roles but do not handle or prepare raw food.