Food Allergen Awareness Training
This online Food Allergen Awareness Training provides in-depth information for ensuring safety while handling food allergens. You will  discover what food allergens are, identify factors that might trigger allergic responses, create strategies to minimise cross-contamination, and learn how to adhere to UK allergen regulations.
Get started with this online course today to achieve your Food Allergen Awareness Training Certificate.
Amazing Discounted Training Offer for Food Handlers
Get:
Our Online Level 2 Food Hygiene for Catering 
And
This Online Food Allergen Awareness Training
For Only £24.00 + VAT
Quantity:
Discount codes cannot be used with our bundle offerings
If you have a specific training need and would like a custom bundle of courses, please contact our customer services team
10+ courses - Save 10%
20+ courses - Save 15%
50+ courses - Save 20%
75+ courses - Save 25%
100+ courses - Save 30%
Volume discount applied at checkout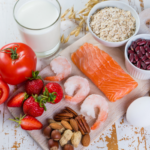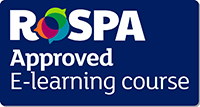 Key Features of the Food Allergen Awareness Training
This Food Allergen Awareness Training is Suitable For:
In this training, you'll acquire knowledge about food allergens and be introduced to strategies to manage them in a food business setting.
Upon completing the training, you'll be able to:
Recognise the importance of being aware of food allergens.
Identify distinct food allergy types.
Detect varied responses to allergic triggers.
Grasp the responsibilities of someone handling food.
Understand the legal guidelines related to food safety and allergenic reactions.
Analyse and understand food label details.
This module emphasises the significance of recognising food allergens and is illustrated with real-world instances of food safety oversights related to allergic reactions.
It draws a distinction between food sensitivities and food allergies and offers advice on responding to anaphylactic reactions. Additionally, this module lists the 14 acknowledged food allergens and suggests methods for tackling urgent scenarios.
This module details the regulations relating to food allergens, designed to safeguard both employees and customers. It further explores a variety of food items and their corresponding labelling. Upon completion of this module, you'll possess the skills to  understand food labels and the legalities surrounding food allergens.
This module gives you in-depth knowledge on maintaining allergen safety in food preparation areas. You'll delve into HACCP protocols and learn about the methods and solutions for food preservation. Furthermore, you'll be introduced to sanitation procedures aimed at minimising the risk of allergen cross-contamination.
Instant access to courses
Training can be taken any time - no need for staff to take time out of the kitchen
Takes between 1-2 hours to complete
Courses can be taken 24/7 online or on mobile devices
Less expensive than face-to-face training
No need to take time out of work to undertake training
No requirements for maximum or minimum group sizes
Retrieve centrally held online certificates at the touch of a button
Downloadable Excel reports so you can monitor completion
Individual, personalised certificates can be downloaded and printed
Automated reminders when training is due for renewal
Courses can be stopped and restarted at any point
Course notes and resources available for the duration of certification
Friendly, UK-based customer support centre in case you have any queries
Downloadable Excel reports for organisations to monitor everyone's progress
Genuine reviews
We use an independent third-party organisation to capture our reviews, so you can be assured that all our reviews are from genuine customers.
Why use our Learning Management System?
Call us today at 01327 552136!
Or, alternatively: