Which Food Hygiene Course Do I Need?
The infographic below is designed to help you find which food hygiene course you are most suitable for and which you require. There are 3 levels of training which are available, and this all depends on what position you work as when it comes to food and handling. Answer the 2 questions in the graphic and you'll have your answer! Alternatively, if you are still unsure, please give us a call and we'd be more than happy to assist you.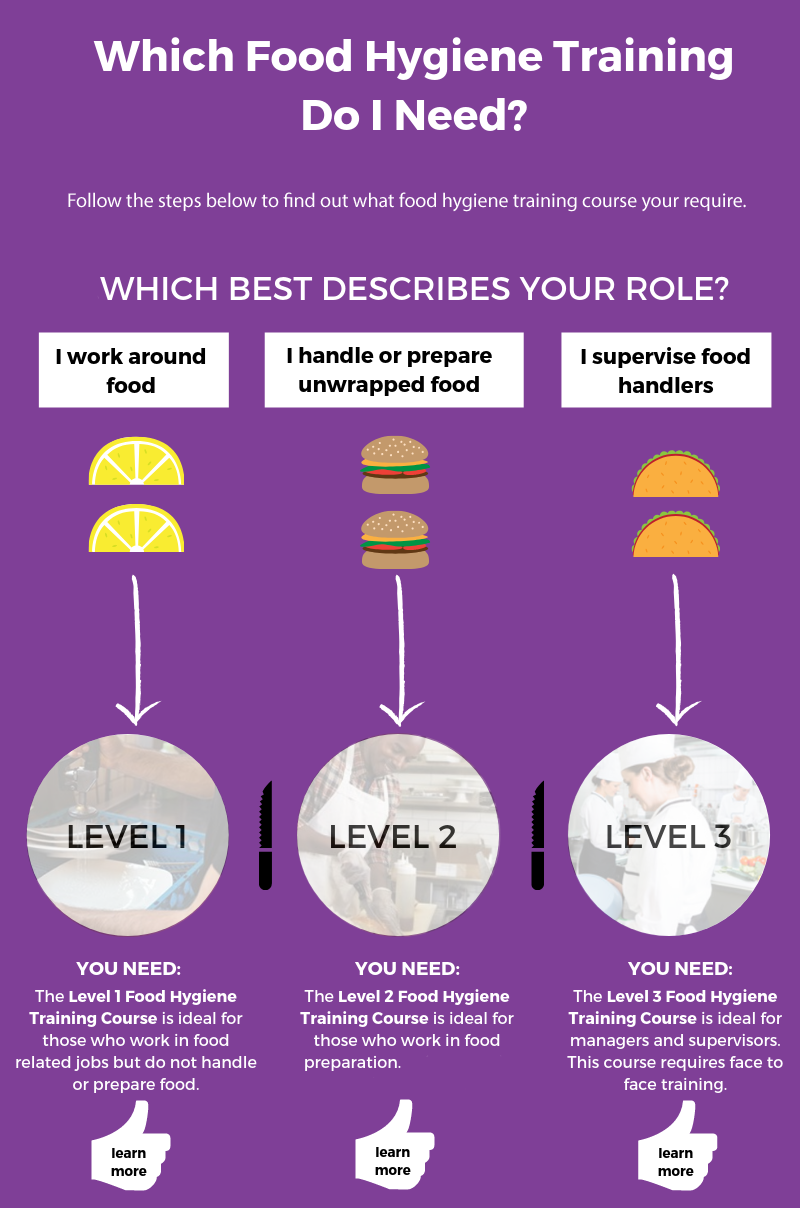 Call us today at 01327 552136!
Or, alternatively: