Food Hygiene in Restaurants Poster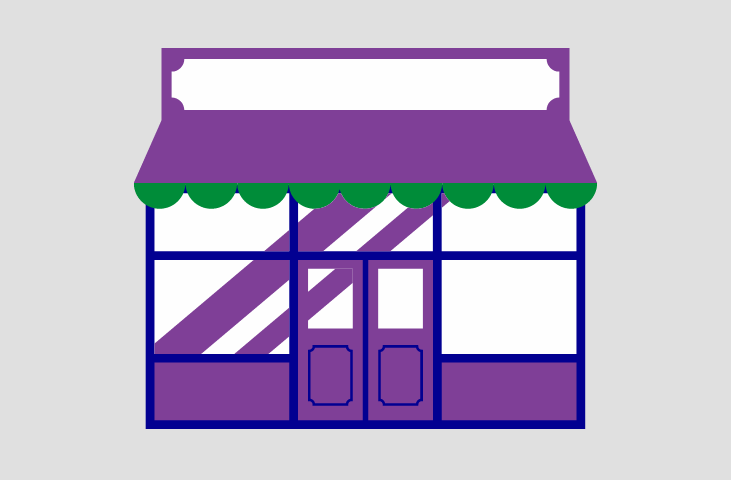 Estimated reading time: 3 minutes
Food Hygiene in Restaurants – The Ten Most Important Food Hygiene Factors Every Restaurant Must Consider
As of 20 August 2023, there are 104,364 restaurants and cafes in the UK that have an active food hygiene rating. The importance of food hygiene for all these establishments cannot be underestimated.
Achieving a top food hygiene rating reflects a commitment to best practices and quality, ensuring the health and safety of both staff and customers by helping to prevent food-borne illnesses. It also builds trust with customers, ensures compliance with national food safety regulations and can provide a competitive advantage in a fiercely competitive marketplace.
Food Hygiene Practices in Restaurants
Food hygiene encompasses a variety of practices that are vital for ensuring the safe and hygienic preparation, handling, storage, and serving of food. The Food Standards Agency (FSA) centres its guidelines for food businesses around the 4 C's of Food Hygiene: cross-contamination, cleaning, chilling and cooking. Restaurant food safety is outlined by the Food Standards Agency within the 'Safer Food Better Business for Caterers' document.
Ten Important Food Hygiene Factors for Restaurants Poster
By implementing the 10 factors outlined in this infographic, you'll be well on your way to ensuring that your restaurant meets and exceeds food hygiene standards, allowing you to serve delicious and safe food with confidence. It may be useful to display this infographic in a prominent place in your restaurant as a reminder to staff and to reassure customers.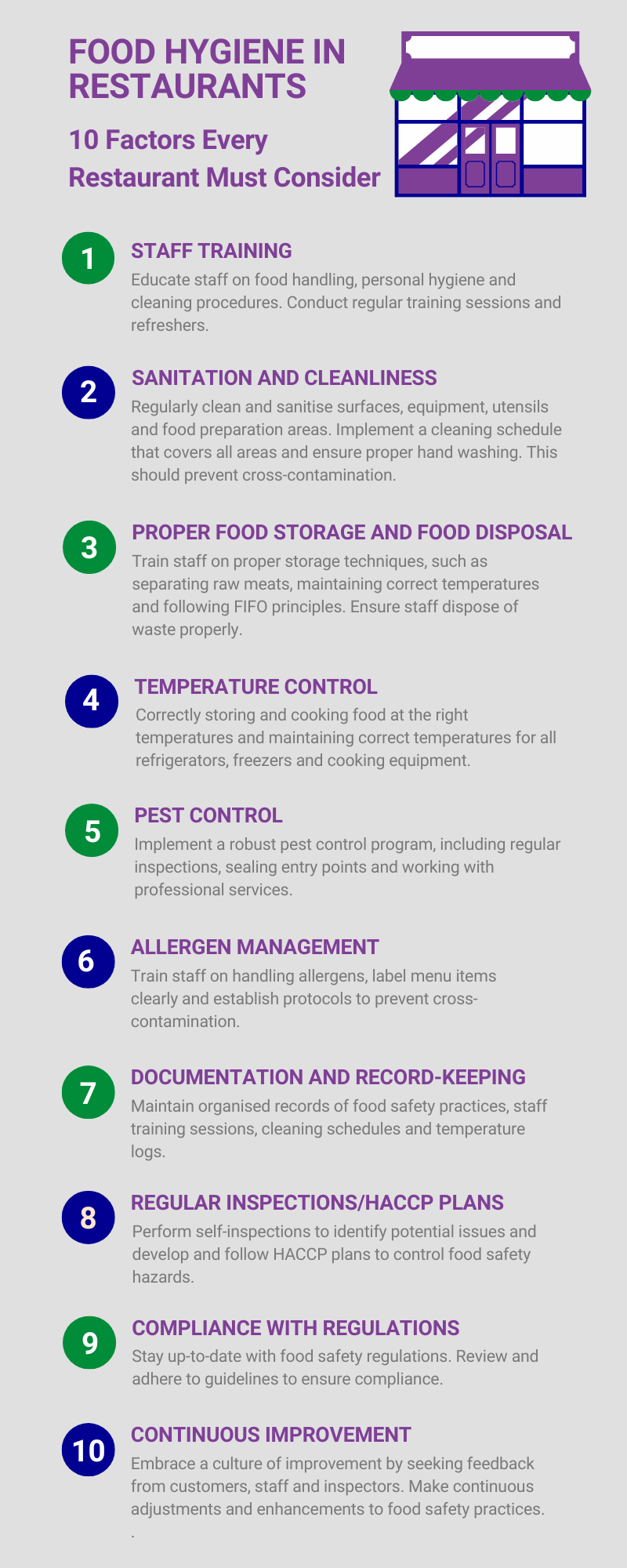 ---
Food Hygiene Training
We offer online food hygiene training for both Level 1 and Level 2. Our courses are designed to equip you with the knowledge and skills needed to ensure proper food hygiene practices in your restaurant. Whether you're a restaurant owner, manager, chef or staff member, our courses will provide you with valuable insights and practical tips for maintaining food safety and compliance with food hygiene regulations.
Our online food hygiene courses are convenient and accessible, allowing you to complete them at your own pace. Once completed, you'll receive a verifiable food hygiene certificate.
Don't wait until it's too late. Equip yourself and your team with the knowledge and skills needed to ensure the highest standards of food hygiene in your restaurant. Explore our online food hygiene training courses today!
Our friendly customer support team is always happy to talk through your food hygiene training options. Why not give us a call on 01327 552136, email us at hello@smarthorizons.co.uk, or use the live chat feature on this website to speak to us during office hours. We're here to help from 9am to 5.30pm, Monday to Friday.
Related Links