Is there a national register of food hygiene offenders?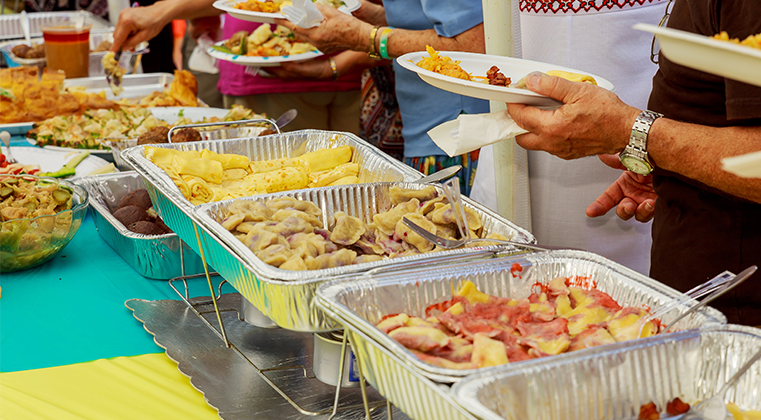 As a paying customer, when it comes time for us to choose a place to eat, it doesn't matter whether we're simply grabbing a sandwich on our lunch break or booking a table in a fancy restaurant for a special occasion. In every possible scenario, we want to know for sure that our food is being stored, prepared, and handled safely.
The good news…
Fortunately, UK laws govern food hygiene in all UK food businesses. It is the professional responsibility of every food business owner in the United Kingdom to ensure that all staff who handle, serve, and prepare food on their premises, or as part of their service, are trained in food hygiene and understand the basics of food safety.
After all, customers shouldn't need to go to a 5-star establishment just to be confident that they won't fall ill after eating a meal out.
This is why, when recruiting new staff, food business owners and kitchen managers need to be aware of their duty to protect public health. Any entrepreneurs who are hoping to start out running a good food business should also research food hygiene basics before opening the doors to their premises for this reason.
At the end of the day, we all want reassurance about the same thing: that our food is being safely stored and is fit for consumption when it's served.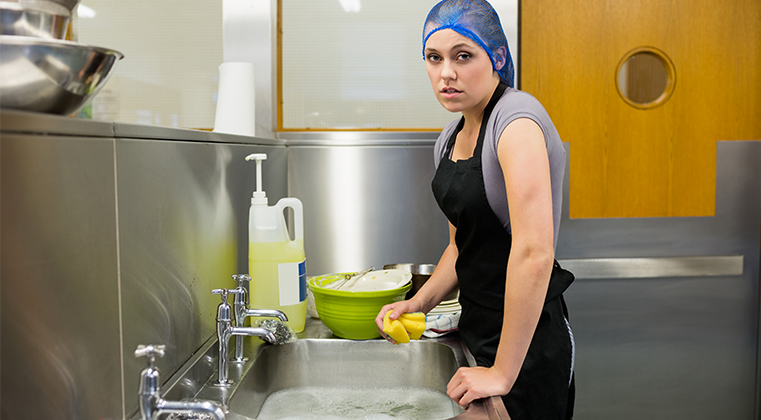 When food hygiene goes wrong…
The worrying truth is that not all food business owners pay correct attention to their professional duty to serve safe food.
As a result, each year, many individuals are banned from running or working in any food-related role across the United Kingdom, after environmental health inspections or other reports reveal hazardous kitchen conditions and unsafe practice.
This was the case for a food business owner who was recently prosecuted for hazardous conditions at his Chinese takeaway in Pembrokeshire early this year.
The man allegedly ran a kitchen that was "unspeakably dirty" and had no understanding of food labelling or keeping accurate food records, or even the importance of food allergens.
Don't make the same mistake! All of this essential information can be learned in a basic online food hygiene training course that takes as little as 1 to 2 hours to complete. Why not click here now to view our range of accredited online food hygiene courses?
A national register of food hygiene offenders
Concerns have been raised about the monitoring of individuals who have been banned from working with food due to past convictions or unsafe practice.
It would be a reassurance to know that such people cannot open up a business of their own or slip through any loopholes to be employed in a food-related role in the future. If this was the case, the same issues could potentially happen again, posing a serious risk to public health.
The incident mentioned in the BBC news article linked above was unique in particular because the same man had previously been banned from being involved in food businesses by a different local council in 2009.
However, this wasn't known to the local council he ran his "unspeakably dirty" Chinese takeaway in until an inspection was carried out in 2018. He was subsequently jailed for four months.
This means the man had managed to slip between the cracks and run a food business of his own despite already being banned from the industry some years before. It begs the question, if there was a national register of food hygiene offenders, would this have been able to happen?
Food hygiene "banned" lists
Local councils are able to ban individuals from owning, operating, or being involved in a food-related business if they are found to be putting a risk to public health following an inspection.
This can include anything from lying about a food hygiene rating to carrying out unsafe practice in the kitchen.
While the Food Standards Agency allegedly keeps a list of food business owners who have been banned, which can reportedly be shared with local authorities in Wales, England, and Northern Ireland, there is currently no national register that is easily accessible to local councils.
How to practice good food hygiene?
The simplest way of brushing up on your food hygiene best practice is to take regular food hygiene training.
Even if you have completed a course in the past, it always helps to refresh your knowledge, especially as information and legislation is updated frequently, and best practice might have changed since you last completed a food hygiene course.
We offer a range of accredited food hygiene training courses here at the Food Hygiene Company. With online and face-to-face options, it's easier than ever to arrange food hygiene training for yourself and your team at the simple touch of a button.
Our Level 1 food hygiene courses and Level 2 food hygiene courses can be taken entirely online within just 1 to 2 hours, and with the option to pause and restart the course as many times as you need to, these are our most flexible training option.
Purchase today and start training immediately. Your verifiable food hygiene certificate can be downloaded instantly upon successful completion.
Alternatively, if you would like to arrange food hygiene Level 3 training in a face-to-face capacity, please give our friendly customer support team a call on 01327 552136 or email us at help@foodhygienecompany.co.uk to find out our trainers' availability.
For greater convenience, you can even chat to our customer support team via the live chat feature right here on this website during office hours.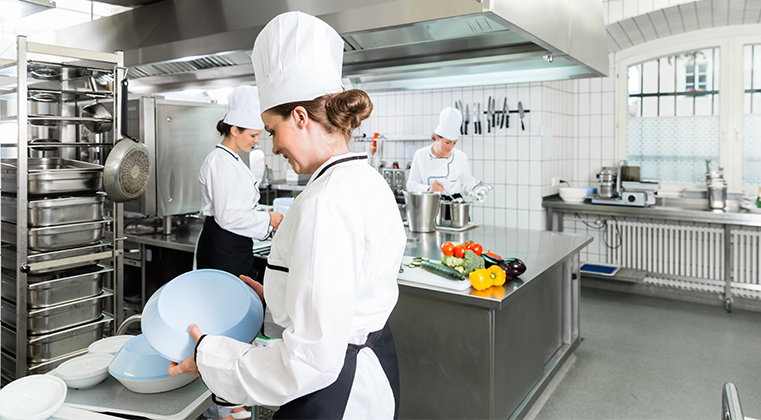 The importance of food hygiene training
No food business owner wants to be banned from running their business. The simplest mistakes can lead to huge consequences, so it's better not to risk it.
Taking responsibility for food hygiene training means taking responsibility for your business's reputation and your duty to protect public health.
Don't get caught out in your next food hygiene inspection. Click here now to browse our available courses and start training with the Food Hygiene Company today.