Food Hygiene Certificate FAQ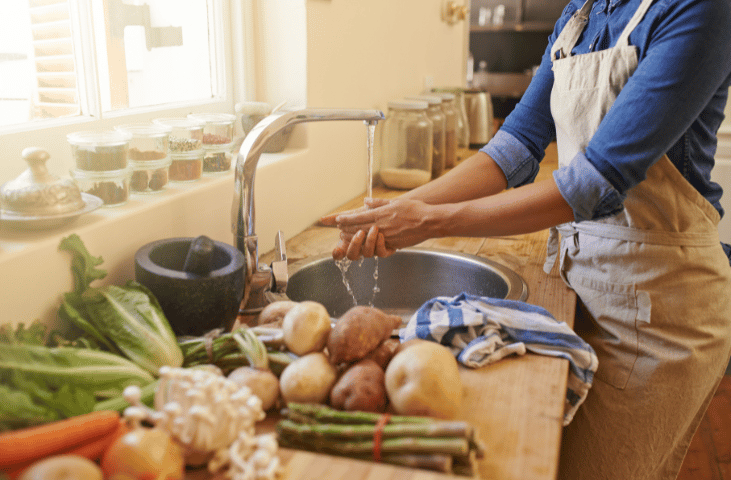 Food Hygiene Certificate Frequently Asked Questions
Food Hygiene certificates are, quite simply, proof that you have undertaken the necessary training to handle and work with food in a professional setting. While the only legal necessity is that staff are trained by their employers in food handling, a verifiable certificate is the most sure-fire way of proving a workplace knows what they're doing. Especially when the health inspectors come calling.
Having a good foundation for understanding and carrying out proper food hygiene practices is essential – so having it backed up by a food hygiene certificate alleviates a lot of pressure. However, you may have a few queries about them and what they actually mean.
Here, we'll go through a few frequently asked questions when it comes to food hygiene certificates.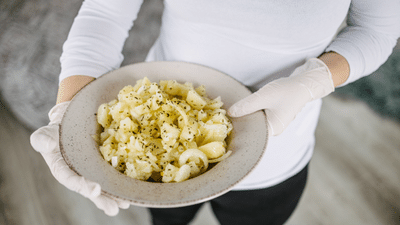 ---
What is a food hygiene certificate?
A food hygiene certificate is documentary evidence that you have completed a food hygiene and safety course. The certificate is proof that you have acquired food hygiene knowledge to safely work in an arena where food is handled or sold to customers. With a food hygiene certificate, an Environmental Health Officer, employer, and/or customer can have instant proof that you have undertaken training.
How do I get a food hygiene certificate?

Find a respectable food safety training provider with good customer reviews, accredited courses and offers certificates on completion. The standard process is to buy a course, work your way through the training and after assessment and completion, download a digital copy of the food hygiene certificate, which can be kept. Training providers have 'verification certificate' tools that a prospective employer can use to see if the certificate is from an authentic provider.
How much is a food hygiene certificate?
There are different options available, with different price tags according to the level of training you require. The online courses are cheaper and tend to be the basic Level 1 and Level 2 food hygiene courses. Level 3 is a more detailed course and is for those food handlers that supervise staff and are responsible for developing, implementing, and managing food safety management systems.  These are offered face-to-face or sometimes online and tend to be longer in duration and more expensive.  You can find out more about our pricing on our food hygiene courses page.
Is a food hygiene certificate a legal requirement?
No, a food hygiene certificate is not a legal requirement. However, UK law states that all of those who work with food must be able to demonstrate that they have received on-the-job training or have undertaken self-training.

With that in mind, what's the easiest and most convenient way to show a local authority that you are trained to an acceptable standard? A certificate. You or your employer can keep any certificate you've received on record to show to those who enquire about your training.
What food hygiene certificate do I need?
The role you undertake in a food business will determine the certificate you will require to work with food. There are a number of courses for food hygiene, but the key thing is to know that there are three levels of training.

If your role is within a food business or relates to food, but you don't directly handle food, then level 1 should cover you. If you directly handle, prepare or work with the products of a food business then level 2 training will give you the knowledge and skills you need – especially if you need sector-specific information. Finally, level 3 is for those in a managerial or supervisory role – though it's worth noting that this level requires face-to-face training.
Do food hygiene training certificates expire?
No, food hygiene training certificates never technically expire, though you'd be mistaken to think that it's a one-and-done process.

While there is no legal requirement for you to renew your certificate, it is recommended that you undertake refresher training at least once every three years. Make a note of the date on your food hygiene certificate so that you know when to arrange refresher training. Food hygiene guidance is always changing and developments could mean you're not up to date if you haven't renewed in a while.
Is an online certificate valid?
Yes. Historically, those within the food industry would have to attend face-to-face training, but the internet has allowed workers to undergo training in the comfort of their home or from their place of work.

Accredited training providers like ourselves are recognised by both local authorities, and any training will count towards your Food Hygiene Rating. If you would like to verify the authenticity of a Food Hygiene Company certificate, you can enter the 10 digit certificate number into our Verify Certificate facility.
Free food hygiene certificates
We know how tempting it is to just grab a certificate from a free training outlet – but we strongly advise against it. Professional food hygiene training must be delivered to a certain standard to adhere to the latest guidance and best practice.  A proper food hygiene training course will generally be written and developed by a team of professionals. This in-depth understanding of food hygiene and practical experience takes time and patience to complete.

Your certificate also should be verifiable. As previously mentioned, you will need proof that you passed the training to show to an inspector. This does not come guaranteed with free food hygiene certificates.
What if I've lost my food hygiene certificate?
If you've lost your food hygiene training certificate and you can't get a replacement, the best course of action is to take a new course. You shouldn't be caught without one when the Environmental Health Officers comes calling.

Fortunately, when you train with the Food Hygiene Company, you'll have access to our unique online learning management system (LMS). Our LMS stores easily-accessible copies of all your training certificates in one central online location. You can view your certificates from virtually any device with an internet connection, at any time after completion.
Should I get a food hygiene certificate if I'm selling food from my home?
If you are making money from the food you have made at home and you have registered as a business, then the answer is yes. This is because your customers need to know that they will be kept safe. As well as taking the relevant training, your home food business will need to be registered with your Local Authority and you will get a visit from an environmental health officer.  We offer a specific Food Hygiene Level 2 Course for Home Businesses.

The business owner and anyone else who works with them have a legal requirement to be properly trained in food hygiene practice – just like any other business. The same rules apply – you don't have to have a food hygiene certificate legally, but the Food Standards Agency recommends that you pursue a qualification. The Environmental Health Officer that visits will decides your food hygiene rating and whether you are ready to serve food to the public.
Do I need a food hygiene certificate to sell cakes?
If you are selling your cakes on an ad-hoc basis, then you do not need a food hygiene certificate. If you are selling cakes as part of a business enterprise then you must follow the rules above (although it isn't a legal requirement to take a food hygiene course but undertaking training will confidently help you comply with UK Food Laws).
Do I need a food hygiene certificate to sell sweets?
If you want to sell sweets then the scenario is very similar to selling cakes. If you are a registered confectionary business it is good practice to demonstrate that you comply to food safety legislation by taking food hygiene training, even if you are selling packaged sweets from home. If you are only selling sweets on a small scale and not for profit basis, you do not need a food hygiene certificate. 
Do I need a food hygiene certificate to sell tea and coffee?

Yes, you will. As with selling cakes and sweets, if you are selling hot beverages, whether it is from home, a mobile van or a cafe, you need to register as a food business. Although it is not mandatory to get a food hygiene certificate, it is recommended so you can demonstrate that you are compliant with current food hygiene practices.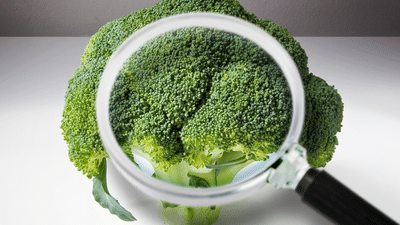 ---
In short – get a certificate!
For any avoidance of doubt or panic, you should always have a verifiable food hygiene certificate on hand.
If you need a Level 1 or Level 2 food hygiene course, you can take them entirely online, in just a couple of hours. When you purchase you can start training immediately, and afterwards you can download your verifiable food hygiene certificate straight away upon completion.
Our friendly customer support team is always happy to talk through your food hygiene training options. Why not give us a call on 01327 552136, email us at hello@smarthorizons.co.uk, or use the live chat feature on this website to speak to us during office hours.
Related Links