Do I Need To Display My Food Hygiene Rating?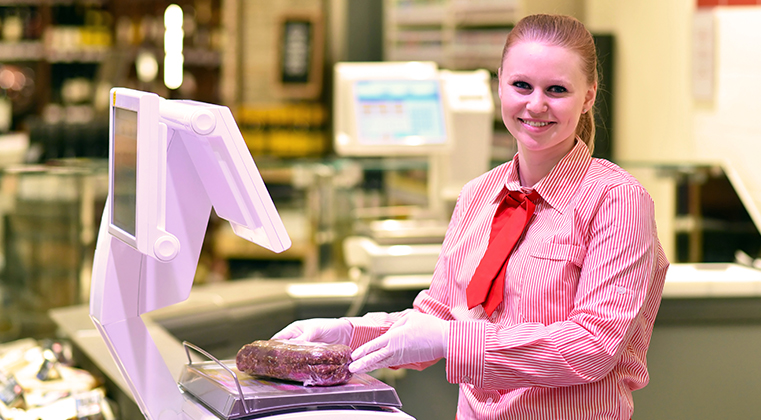 Whether it's a glowing five-star rating or a less-than-admirable score, what are the rules about displaying your food hygiene rating in the United Kingdom?
What is a food hygiene rating?
In the United Kingdom, every business premises where food is handled or prepared will be given a food hygiene rating after inspection by the local authority.
The highest food hygiene rating you can achieve is a 5, which indicates food hygiene standards are excellent. At the lowest end of the scale, a rating of 0 usually means urgent improvement is necessary.
While food hygiene ratings are not a direct assessment of the quality of food served on your premises, they are a direct result of your awareness of food hygiene and the measures you put in place to keep food stored, prepared, and served safely. Therefore, your food hygiene rating reflects a lot back to your customers.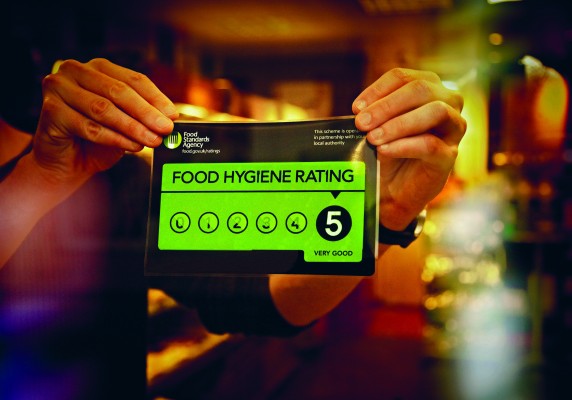 Do I need to display my food hygiene rating?
When you receive a food hygiene rating, you will be given a sticker to display in your window along with a food hygiene certificate. You may be familiar with the sticker already from having seen it displayed in high-street restaurants, shops, hotels, and coffee shops.
In Wales and Northern Ireland, it is a legal requirement for you to display your food hygiene rating. The sticker will need to be placed prominently in a customer-facing location on your premises.
However, in England, there is no current law to say that you must display your food hygiene sticker after receiving a rating. Though, many businesses who achieve a "very good" rating of 5 will voluntarily choose to display their certificate.
Whether you choose to display your food hygiene certificate or not, it's important to remember that your business's food hygiene rating is not a secret to the general public no matter where you are in the country. Every business's most up to date food hygiene rating can be searched online, where it is available publicly along with the date of the last inspection.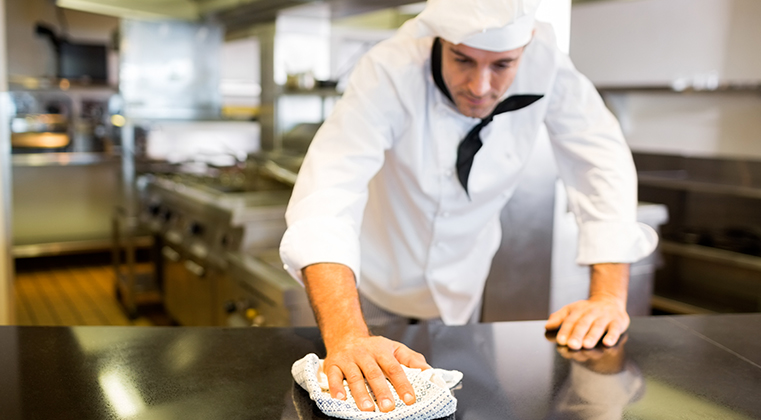 What can I do to make sure my food hygiene rating is very good?
It's important to maintain a high standard of food hygiene every day in your business, as food hygiene inspectors can appear unexpectedly and will mark your premises on what they see on the day they arrive.
Not only this, but you should also pay keen awareness to food hygiene to ensure your customers are not at risk of illness from eating food your business has prepared or handled. Too many bad reviews and you'll soon be risking your reputation!
To ensure all staff are up to date with their food hygiene knowledge, you can take a simple online food hygiene training course such as our Level 1 Food Hygiene Training.
Our online food hygiene training takes between 1 to 2 hours to complete and can be paused and restarted as many times as necessary to fit in with your busy schedule. After completing a final assessment, you can download and print a RoSPA-approved verifiable food hygiene training certificate immediately.
For more information about food hygiene training, please click here to view our list of available courses.