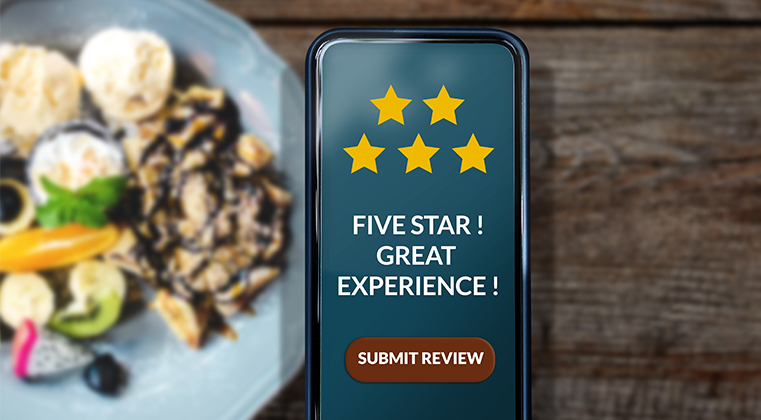 The impact of social media on a customer's decision to buy food from your business is huge and, importantly, growing. The internet itself is not necessarily a new platform for food criticism; restaurant review websites are as old as the internet itself.
However, more and more people make their consumerism choices based on social media commentary. Accordingly, food and social media are inextricably linked. In particular, poor food hygiene ratings can be disastrous for your business.
Food Hygiene Ratings
Food hygiene ratings are incredibly important if you own a food business. You can't escape them, particularly the bad ones; they can damage your reputation irrevocably. Fortunately, if you're following correct food safety procedures, you're on the way to a 5-star rating.
In order for your business to receive a food hygiene rating, it must first be inspected by an Environmental Health Officer or another local authority inspector. These inspectors will determine your rating, based on what they see when they visit your premises. Make sure you avoid making common food hygiene mistakes.
When you register your food business with the local authority (this should be done at least 28 days before you open the doors to any new food business), you will be automatically put on the register for food hygiene inspections.
Food hygiene inspections are unannounced in most cases, meaning you won't be warned before an inspector calls. This further highlights the importance of maintaining constant and effective food hygiene practices.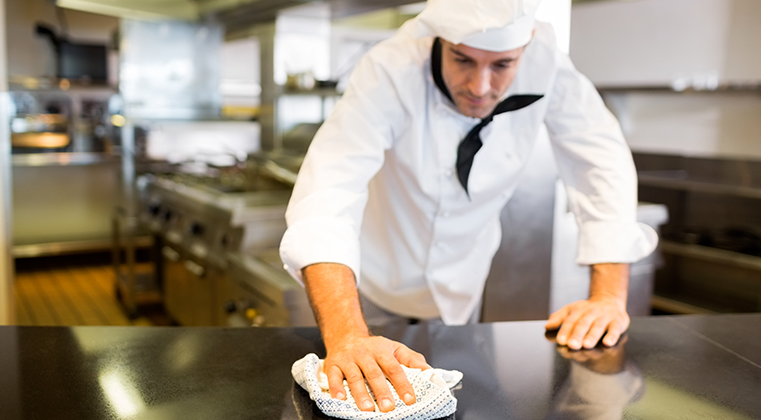 Food and Social Media
Reviews which pop up on social media or Google are becoming increasingly powerful.
Due to the width of information available on the internet, we tend not to read very deeply in the age of social media. The convenience of the Internet has made us impatient. Consequently, if your reviews are dominated by easy-to-understand one-star reviews, people will immediately ignore your business and buy somewhere else.
Even if a food business doesn't display its food hygiene rating in the window, any customer can search for the business online to find out. Google will also display all of your reviews, warts-and-all. The internet, like an elephant, never forgets.
The best solution, then, is to ensure your staff are trained and ready for the EHO visit. Ingrain good hygiene practice with food safety checklists and teach your workers about the consequences of poor food hygiene, so that they are morally attached to maintaining a clean, healthy workspace.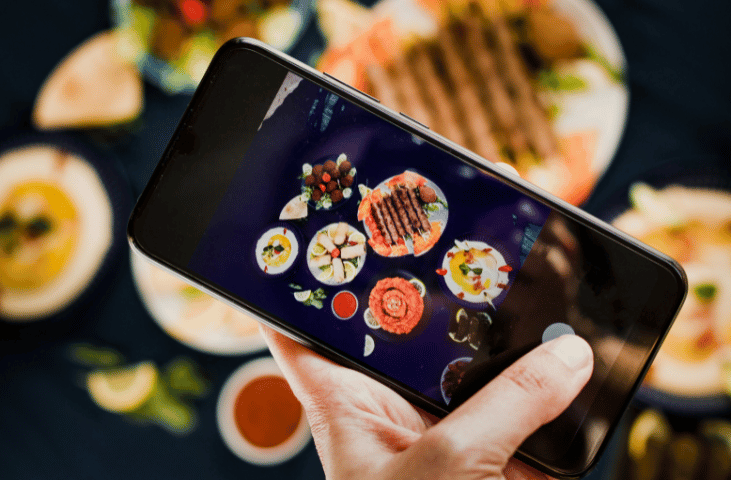 The Consequences of Social Media in the Food Industry
Social media has become the centre of how many people get their news and information in the last decade. As of January 2023, there are over 4.6 BILLION people using it daily.
Through the various platforms, food business can build an online presence that creates loyal customers and, in turn, gain them more exposure. But social media has also proved time and time again that it's an area where news travels fast – good or bad.
This issue is two-fold. Food publications or influencers usually have a large number of followers, all of them pretty trusting of them as a voice in food criticism. One bad review can damage the reputation of a food business for a long time. However, this doesn't only apply to figures with a large platform. Everyday users of apps like TikTok can post their own reviews that can pick up traction on the algorithm. Before they, or the food business know it, these videos can go viral.
It may seem daunting to constantly keep up the highest standards – even for those who seem like they have little influence on consumer attitudes – but there is one key way to ensure this isn't something you have to consciously think about.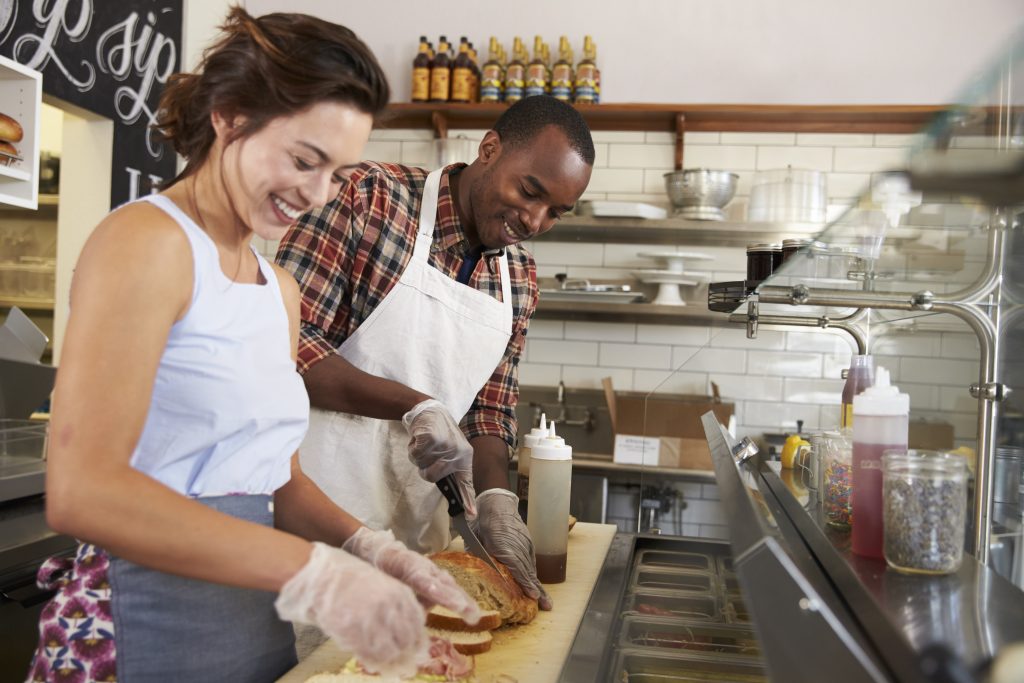 So Where Does Food Hygiene Training Come In?
The food industry is heavily reliant on reputation, and the internet is a often the one-stop shop for customers wanting to know if they want to spend their money there.
Your business has to stand out from the crowd. So, when your EHO visits, you want the highest possible result. The impact of a low score ratings can instantly be reflected on your internet presence – which of course leads to reduced numbers of customers and a drop in sales.
Having high-quality, reliable food hygiene and safety training means you have the knowledge to apply to your business and ensure it has the best chance of passing any test.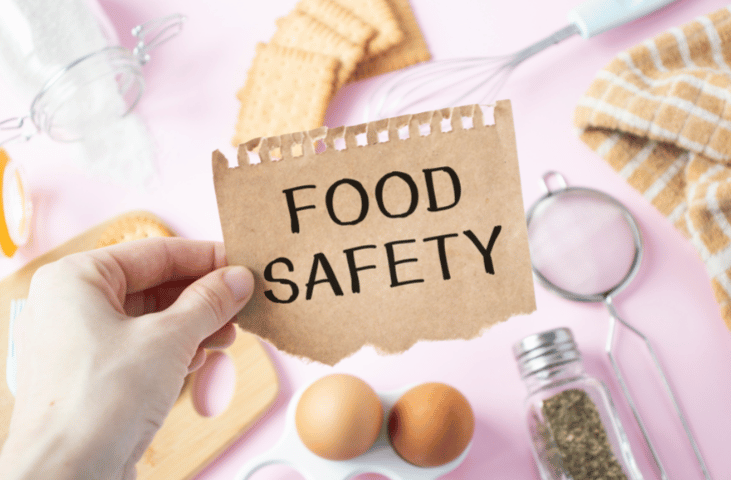 Online Food Hygiene Training
You can complete Level 1 and 2 Food Hygiene courses online; this training is suitable for all staff who prepare, handle, or serve food at work.
Our Level 1 and RoSPA-accredited Level 2 Food Hygiene courses are conscious of both your time and wallet. You can complete a course in just 1 to 2 hours, for just £9.95+VAT per person. Furthermore, you can download your verifiable certificate immediately upon completion.
For more information about higher levels of food hygiene training, or to arrange face-to-face training for your team, please get in touch with our friendly customer support staff by calling us on 01327 552136 or email hello@smarthorizons.co.uk today. Alternatively, if you're unsure about what course you need, view our 'which food hygiene course do I need?'