Social media and food hygiene ratings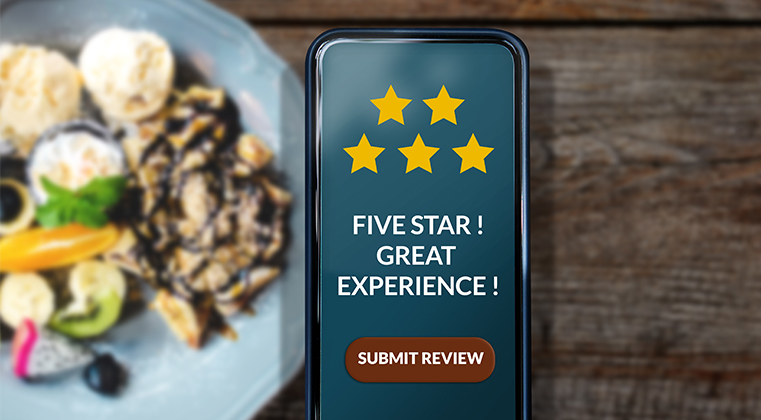 The impact of social media on a customer's decision to buy or consume food from your business is undeniable. Because the internet now has such a significant impact on our thoughts and opinions, it's easy to understand why the influence of social media can shape our real-life decisions.
As a food business owner, you should already understand the importance of having good reviews and a strong reputation for serving safe, high quality food within your community. You already know the value of good customer service and having strong business values, but when it comes to running a food business, there is one much more important factor you need to take into consideration.
Why Food Hygiene Ratings Are More Important Than You Think
Food hygiene ratings are a fact of life if you own a food business. You can't escape them, and if you get a bad one, it can be difficult to redeem your reputation afterwards. Fortunately, if you're following the correct procedures and preparing food safely in your kitchen, you will be well on your way to receiving a strong rating and earning your customers' trust.
In order for your business to receive a food hygiene rating, it must first be inspected by an environmental health officer or other local authority inspector. These inspectors will be the ones who determine your rating based on what they see when they visit your premises. Make sure you avoid making common food hygiene mistakes.
When you register your food business with the local authority (this should be done at least 28 days before you open the doors to any new food business), you will be automatically put on the register for food hygiene inspections.
Food hygiene inspections are unannounced in most cases, meaning you won't be warned before an inspector calls. This further highlights the importance of maintaining effective, safe best practice all of the time, not just for the sake of an inspection.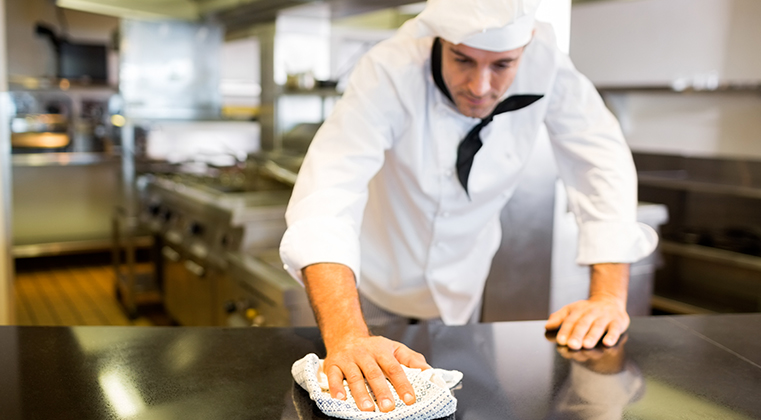 Food Safety Ratings and Social Media
Word-of-mouth reviews are powerful, but so are those reviews that pop up on social media or under Google searches for your business. Customers tend to trust the word of their friends, but if they are just passing through your town or do not know anyone who has eaten at your premises before, online reviews are probably the most accessible opinion. For this reason, it should go without saying that a bad review will make a customer less likely to give you any business.
You're probably familiar with seeing food hygiene ratings displayed on the official sticker that is provided after inspection. Even if a food business doesn't display this sign in its window, any customer can search for the business online to find out its current food hygiene rating. The same goes for all of your past reviews.
While it can be damaging for a food business to have a low food hygiene rating, it can be even more so if you don't make active steps to show how your business is improving. You can make sure that your customer reviews are positive, or even post an announcement on social media to acknowledge the poor rating and explain to customers that you will do better. In reality, however, a good food hygiene rating can only be achieved by ensuring that your food hygiene best practice is consistently up to date and effective amongst all staff who work for you.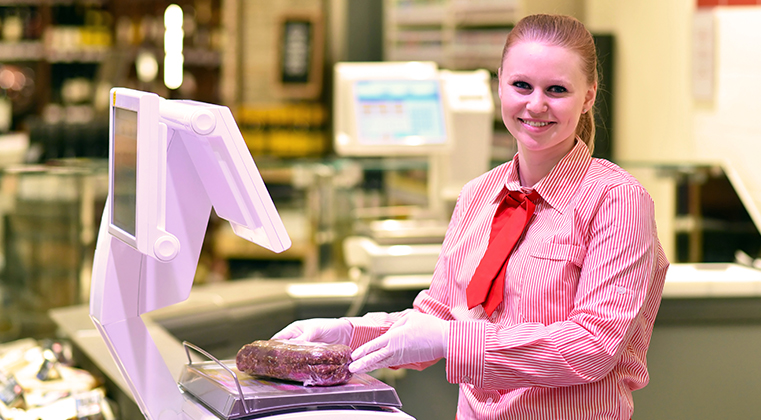 How To Get A Good Food Hygiene Rating
Some of the things you will need to consider when it comes time to improve your food hygiene include:
Appropriate storage of food
Foodstuff should always be stored at the appropriate temperature and in the appropriate manner, e.g. inside an airtight container in a pantry, or at the correct temperature inside a freezer. You should ensure there are no expired foods in your kitchen to avoid cross-contamination of fresh foods.


Cleanliness
Your kitchen should be cleaned at the start and end of each day, using appropriate antibacterial cleaning products and clean cloths or other materials to avoid the spread of germs. Food waste should not be stored in the kitchen for any extended period of time, and all towels and aprons should be washed regularly.


Personal hygiene
If you work with food, it's highly important to maintain a good standard of personal hygiene. Long hair should be tied up, preferably inside of a hairnet, and you should wash your hands frequently, especially after handling raw food or touching dirty surfaces.


These are just a few of the considerations you'll need to make when it comes to improving your food hygiene of course. There are many steps towards achieving a 5-star food hygiene rating. One of the most effective measures is to take an online food hygiene training course, which will teach you exactly how to implement a high standard of food hygiene best practice in your kitchen.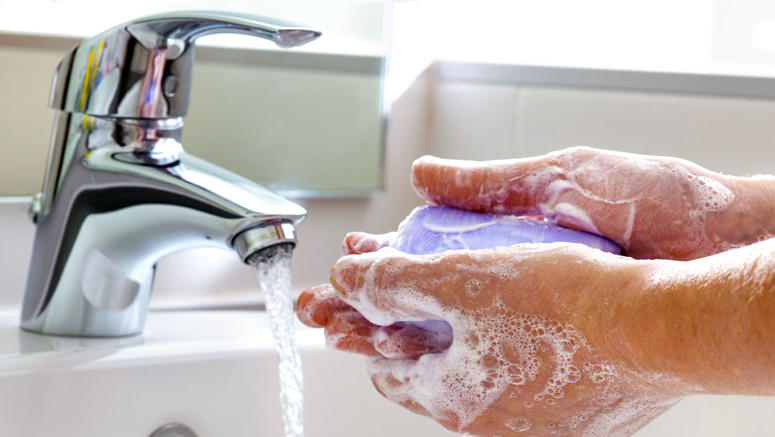 Online Food Hygiene Training
Level 1 and 2 food hygiene training courses can be completed entirely online and are suitable for all staff who prepare, handle, or serve food at work.
Starting from just £9.95 plus VAT per person and taking between 1 to 2 hours to complete in full, our Level 1 Food Hygiene course is an excellent time- and money-saving choice for food businesses who care about getting it right. That's not to mention, you can download a verifiable certificate immediately upon successful completion of the course.
Giving a full overview of food hygiene best practice, including the basic legal requirements of meeting food safety standards, how to clean effectively, and food hazards, this course is great for beginners and professionals alike. Why not click here now to view Level 1 Food Hygiene training?
The Level 2 Food Hygiene training in the Catering, Retail, Manufacturing, or Early Years sectors is designed to enhance your knowledge and teach best practices in regard to food hazards, food safety, storage, preparation and more essentials. please click here to browse our available online courses.
For more information about higher levels of food hygiene training, or to arrange face-to-face training for your team, please get in touch with our friendly customer support staff by calling us on 01327 552136 or email help@foodhygienecompany.co.uk today. Alternatively, if you're unsure on what course you need, view our 'which food hygiene course do I need?'
The Food Hygiene Company offices are open from 9am to 5.30pm, Monday to Friday.