What are the 5 Food Safety Rules?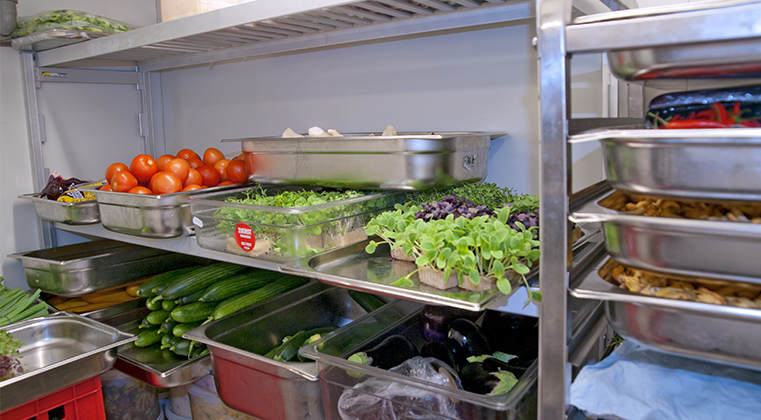 If you work in a role that involves handling, storing, serving, or preparing food in the United Kingdom, you need to know the basics of food safety. Here are 5 important food safety rules you should be sure to apply to your business.
Rule 1: Maintain a high standard of food hygiene
It's essential to look after your personal hygiene to prevent the spread of harmful bacteria. Always wash your hands in the correct sink and avoid using tea towels or drying your hands on your clothes; instead, let them air dry or use a paper towel, then dispose of it correctly.

Similarly, keep your kitchen clean and disinfected at least daily, if not more often. You can learn more tips on personal hygiene and maintaining a clean kitchen in our basic food hygiene training course.
Rule 2: Prevent cross-contamination
Cross-contamination happens when bacteria is transferred from one object/food to another object/food with harmful consequences. This is one of the most basic but most neglected food safety rules. It also often has some of the gravest consequences.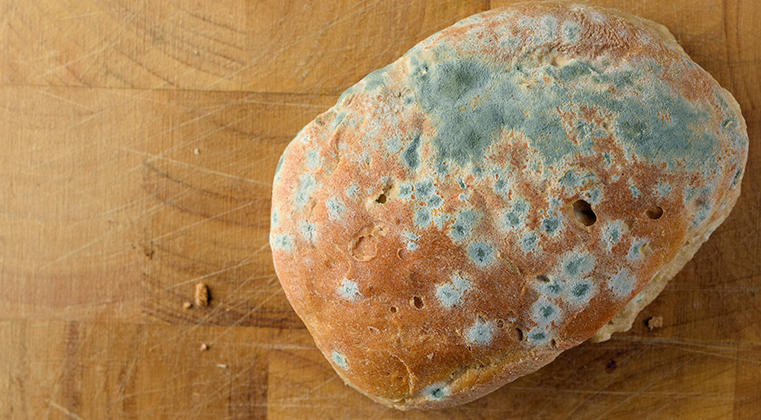 Rule 3: Cook food to a safe temperature
You should be aware of the correct temperatures to cook or prepare food at so that it is safe to eat. The Food Standards Agency has outlined various food temperature guidelines which you should follow.
Rule 4: Have appropriate storage for all food
All food needs to be stored at the correct temperature, in the correct manner, to ensure it is safe for consumption. This applies to food that has not been prepared, and prepared food that is being served at buffets and events, etc. Safe storage can be tricky to get right. However, it is another vital tenet of good food hygiene.
Rule 5: Control your waste
Perform regular checks of your stock to make sure that no expired food is being kept in your kitchen, as this can pose a risk. Similarly, you should make sure that all waste is kept separate from food in a covered bin, in order to prevent flies and other types of food hazard.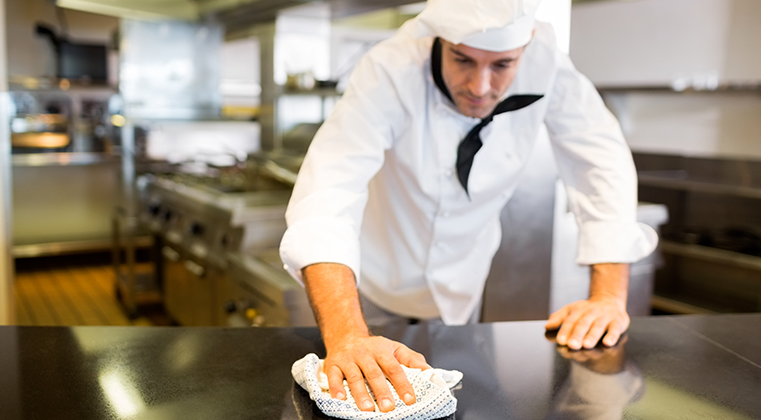 Rule 6: Ensure your staff have basic food hygiene training
While this isn't technically a "rule" in some sectors, it is very important to be aware that you and your staff should receive professional food hygiene training if you want to run a successful business in the food industry.
You can take our Level 2 Food Hygiene courses, entirely online, in just 1 to 2 hours. Moreover, with the option to pause and restart the course as many times as you need, these are our most flexible training options.
Purchase today and start training immediately. You can download your verifiable food hygiene certificate immediately upon completion.
Our friendly customer support team is always happy to talk through your food hygiene training options. Why not give us a call on 01327 552136, email us at hello@smarthorizons.co.uk, or use the live chat feature on this website to speak to us during office hours. We're here to help from 9am to 5.30pm, Monday to Friday.