Basic Food Hygiene Course – What does it mean?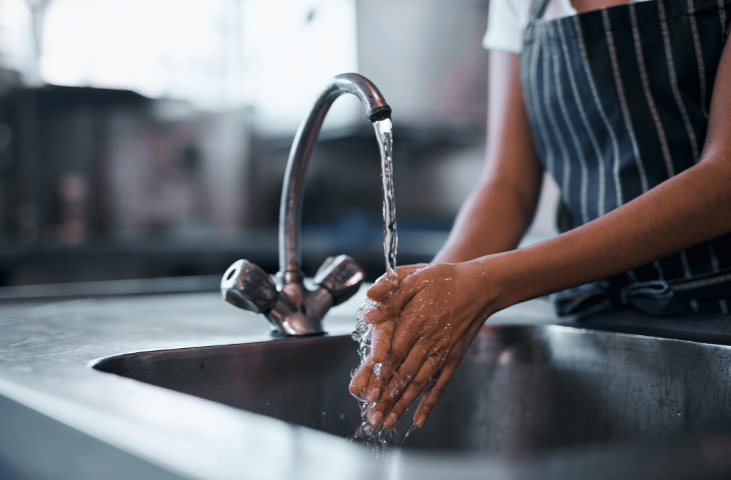 Basic Food Hygiene
Food hygiene courses educate staff on the right way to handle and prepare food, protecting customers from harmful diseases. It is important that food businesses train their staff so they can set minimum food safety standards and implement good hygiene practices. This ensures businesses are legally compliant with food hygiene regulations. Most food hygiene training offers a certificate at the end of the course that can be shown to the Environmental Health Officer to evidence training.
Before purchasing a food hygiene course, some customers ask: "I need to do a basic food hygiene course, but which course do I take?"
The term 'basic food hygiene course' can mean different things to different people. Historically, Level 2 food hygiene and safety courses were known as basic or foundation food hygiene courses/certificates. But Level 1 food hygiene and safety training is pitched at those who do not directly prepare, cook or handle raw food so it is more basic in its course content.
The truth is, the type of training you choose depends on your roles and responsibilities in the food business and the type of food you work with. So a basic food hygiene course may be Level 1 content for some roles such as front-of-house staff in a restaurant, but Level 2 content for roles such as chefs, cooks or kitchen assistants or even Level 3 content for managers and supervisors of food establishments.
In this article, we explain what the Food Standards Agency (FSA) says are the basic standards of food hygiene. We then look at the content that should be included at each food hygiene course level, along with how each level relates to specific roles, responsibilities, and the handling of different foods.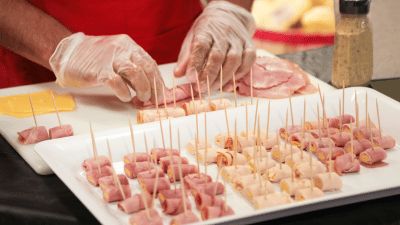 Basic food hygiene – the FSA's four Cs
The FSA says that the four Cs cover the basics of food hygiene. Hitting these basic requirements is key to passing an inspection and getting a good rating. The four Cs include:
Cross-Contamination – Cross-contamination is defined as the transfer of bacteria or other harmful microorganisms from an infected area to a non-infected area. The potential for cross-contamination is common, so remain aware.
Cleaning – In a fast-paced catering environment, thorough cleaning can be a challenge. However, it is vital to have proper cleanliness for your premises.
Chilling – If food that should be refrigerated below 5°C climbs above that temperature, it enters the food temperature 'danger zone' for bacterial growth. Avoid letting cold food rise to room temperature.
Cooking – For chefs and sous-chefs, how you cook food has a big impact on your restaurant's food hygiene. You must take into consideration the effects of hot-holding and acrylamide.
As well as the four Cs of food hygiene, the FSA also explains storing and transporting food safely, staff training and personal hygiene. For more info go to the FSA website: Food hygiene for your business.
When it comes to checking your establishment's level of food hygiene, authorised officers from your local council will inspect your premises to check if your business is complying with food law. Your rating will be based on what is seen on the day of inspection and you may be given a hygiene rating from 5 (very good) to 0 (urgent improvement required).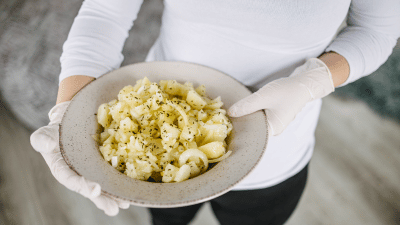 Which one should I choose?
Level
Content overview
Involvement with food
Food business roles/sector
1
Contains an overview of food hygiene and safety. Topic areas include: Keeping work areas clean, reducing contamination, and identifying key food safety issues.
For staff who work in food-related job roles but do not have direct contact with raw food/handle or prepare raw food*. As an example they may handle pre-packed/wrapped food.

*If you're unsure we'd recommend taking Level 2.
Front-of-house staff such as waiters, retail workers such as cashiers, back-of-house staff such as kitchen porters, and even warehouse staff.
2
A typical Level 2 food hygiene course covers the essential principles and legal responsibilities of safe food hygiene practices and procedures. Topics include: Personal hygiene, how to safely store food and control food safety hazards, temperature controls, cross-contamination, effective cleaning methods, and the rules of Hazard Analysis and Critical Control Points (HACCP).
Suitable for those that work, cook, handle and sell food in food businesses. It includes those that work in catering, manufacturing, or retail settings where food is prepared, opened cooked and handled*.

*Level 2 is normally taken by the majority of people working in the food industry and anybody that is preparing or serving food.
Suitable for food handlers that work in pubs, hotels, restaurants and cafes, supermarkets and retail environments like delis and bakeries, food and drink manufacturers, hospitals, care homes, schools, early years settings, some food businesses and mobile caterers, and anybody that handles or prepares open, cook or raw food in their food business.
3
Along with the topics from Levels 1 and 2, this level includes detailed training on how to understand food safety control, how to implement food safety management systems, and how to train others.
Level 3 should be taken by supervisors and managers and those who manage a team of people.
Supervisors, managers, general managers and business owners of food-handling businesses, head chefs and kitchen managers, landlords and pub owners, and managers of fast-food outlets and takeaways supervisors.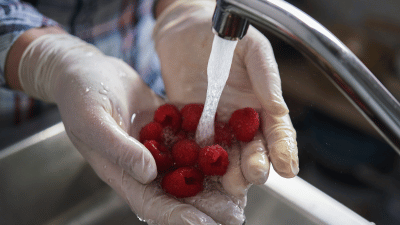 Conclusion – Basic food hygiene course
Covering the basics in food hygiene training means knowing what level of training you need relevant to your work. Level 1 gives a foundational level of knowledge and is targeted towards those staff that work in food businesses that do not come into direct or prepare food. While Level 2 is those who work in the food industry and handle/serve food and go into more detail regarding food safety protocols. Level 3 is more advanced and aimed at business owners, supervisors and managers and is focused on the management side of food hygiene and safety. It is your responsibility to pick the right food hygiene course that contains the basic information you need suitable for your role.
If you are in any doubt about which level course to choose then our customer support team is always happy to help. You can call us on 01327 552136, email us, or use the live chat feature on this website to speak to us during office hours.
We offer Level 1 and Level 2 (which also include sector-specific that have examples that reflect your line of work). You can also download a food hygiene certificate to evidence your training and all our certificates are RoSPA approved.
Related Links