Why Kitchen Workwear is Vital to Good Food Hygiene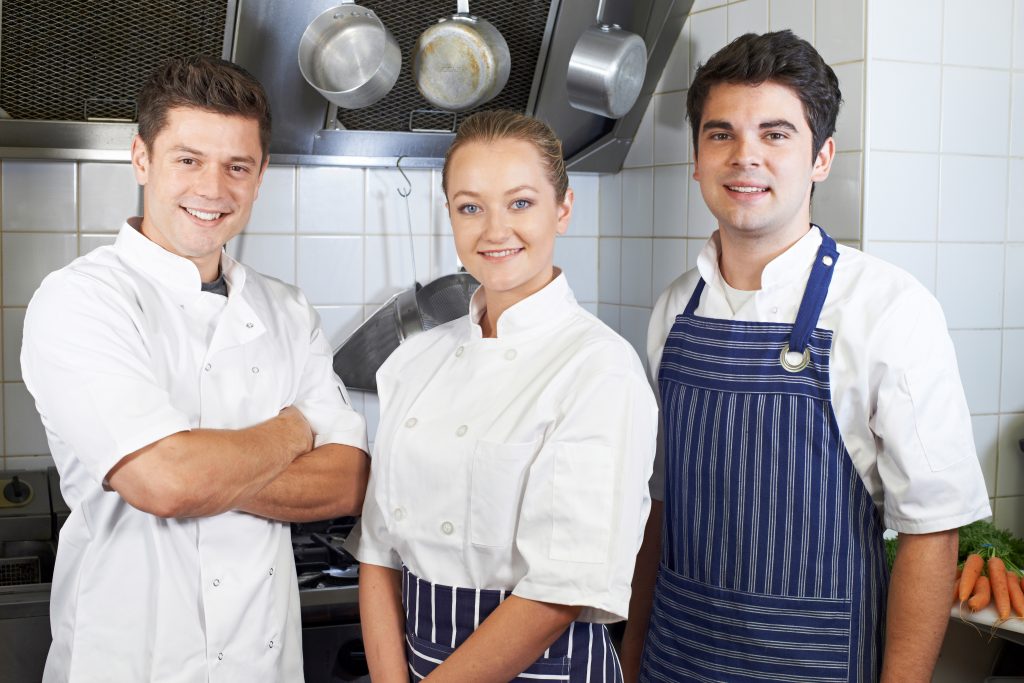 Kitchen workwear is not the most fashionable clothing. We doubt many kitchen workers head out on a Saturday night in their checks and whites. However, it is an important part of food hygiene and the right clothes should be worn if you want to abide by the legal requirements.
It isn't absolutely necessary to wear a traditional kitchen outfit, such as a chef's coat. However, most businesses use them because they are clearly different from outdoor/casual wear. As usual, cross-contamination is top of the list when considering the right clothes. The particular needs will vary kitchen to kitchen, but here are some things to consider:
Kitchen clothes should always be clean at the start of the shift. They should have minimal contact with anything outside the kitchen environment to minimise the risk of hidden bacteria spreading from your clothes.
Hats or hair nets should be worn to help prevent hair falling in food. Hair is a common source of contamination, and can harbour certain biological hazards.
Enclosed shoes with non-slip soles are the best footwear. Kitchens are prone to hot spills, dropped knives and many other potential dangers, so sturdy shoes are a good idea. Crocs are a common choice, as are comfortable work boots.
Jewellery, watches, and so on should be removed before entering the kitchen. Similarly to hair, close contact with your body means they could host biological hazards.
No make up. Nail varnish in particular is not welcome in a kitchen because it can easily flake and become a source of contamination.
Tuck and cover. You should tie hair back under a hat or hairnet and your work clothing should completely cover any personal clothes. The purpose of the uniform is to act as a barrier between your interaction with the world outside the kitchen and the food.
You must start your shift with good personal hygiene; this is vital to a safe working area. Accordingly, you should be wearing the right clothes and taking suitable precautions before you start cooking.
Want more information about food hygiene training?
However, proper personal hygiene is not just about clothing. You need to be aware of much more to avoid trouble when the EHO visits.
You can take our Level 2 Food Hygiene courses, entirely online, in just 1 to 2 hours. Moreover, with the option to pause and restart the course as many times as you need, these are our most flexible training options.
Purchase today and start training immediately. You can download your verifiable food hygiene certificate immediately upon completion.
Our friendly customer support team is always happy to talk through your food hygiene training options. Why not give us a call on 01327 552136, email us at hello@smarthorizons.co.uk, or use the live chat feature on this website to speak to us during office hours. We're here to help from 9am to 5.30pm, Monday to Friday.