When Will I Be Inspected on Food Hygiene Training?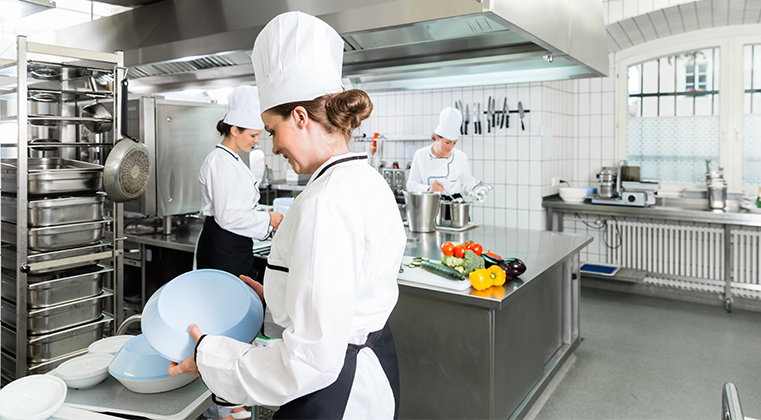 If you run a business that sells, prepares, handles, or serves food in the United Kingdom, it's very likely that you'll be inspected on food hygiene and food hygiene training by your local authority. But when should you expect an inspector to visit, and what should you do to prepare?
Registering As a Food Business
Every food business in the United Kingdom is legally required to be registered with their local authority. Food businesses include any and all businesses that handle, prepare, serve, sell, cook, store, or distribute foodstuffs. This can be in any environment from a restaurant through to a mobile catering company, online food delivery services, food vans and pop ups, and even includes businesses such as residential care homes and pre-schools.
You should also register as a food business if you work out of an office or any other location where food is not necessarily stored but you are involved in the distribution or supply of food in some way.
Childminders will also need to register with the local authority because of their need to store, prepare, and serve food safely to children under the age of 5. For Childminders in England, this is typically done automatically after registering with Ofsted, who will share the details of your childminding business with the local authority. However, if you are a Childminder in Wales or Northern Ireland, you will need to contact your local council to register directly. (For more information about Childminders food hygiene training, click here to view our Level 2 Food Hygiene – Early Years online training course.)
In short, every business that deals with the supply, preparation, or distribution of food to customers should register as a food business with the local authority.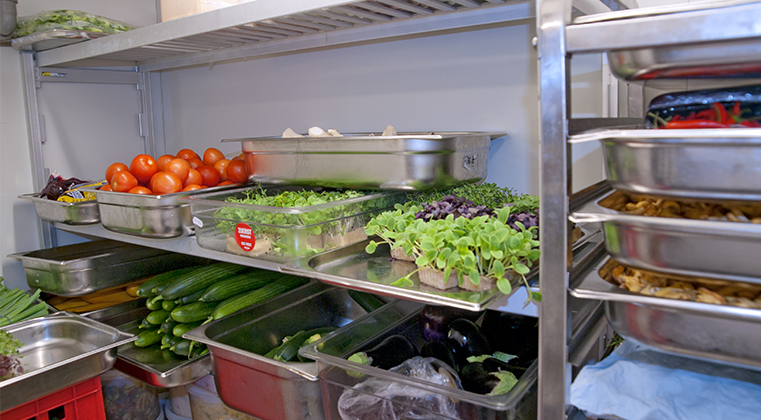 What Happens After I've Registered as a Food Business?
After you register as a food business, you will be subject to regular inspections by the local authority. These inspections are incredibly important because based on what the local authority inspector sees on the day of inspection, this will determine your food hygiene rating. This rating can be anywhere between 0 (the worst score) and 5 (the best score), and once the inspection result has been determined, this score will be made public and could have a huge impact on your business's reputation.
This might sound scary, especially if you are a new business and haven't had much experience with food hygiene officers yet, but it's actually quite simple to score well on your food hygiene rating. If you are following the correct steps to ensure your staff have received food hygiene training and you have effective measures in place to keep food hygiene a top priority in your business, you have a much higher chance of receiving a good food hygiene rating.
Of course, in the same respect, it's very easy to receive a bad food hygiene rating too. If you ignore the need for food hygiene training do not give your staff adequate direction, or if you fail to put effective measures in place to prevent a risk to public health, food hygiene officers will note this as ineffective management and will reflect this in your food hygiene score. In fact, if you continue to ignore food hygiene standards for any length of time, you run the risk of getting into serious legal trouble or making your customers very ill before an inspector even makes it to your premises…
Needless to say, if you haven't taken a food hygiene training course or feel like your knowledge of food hygiene could use a refresher, please click here now to view our available online food hygiene training courses. It takes less than 1 to 2 hours to get a verifiable food hygiene training certificate you can show off to inspectors.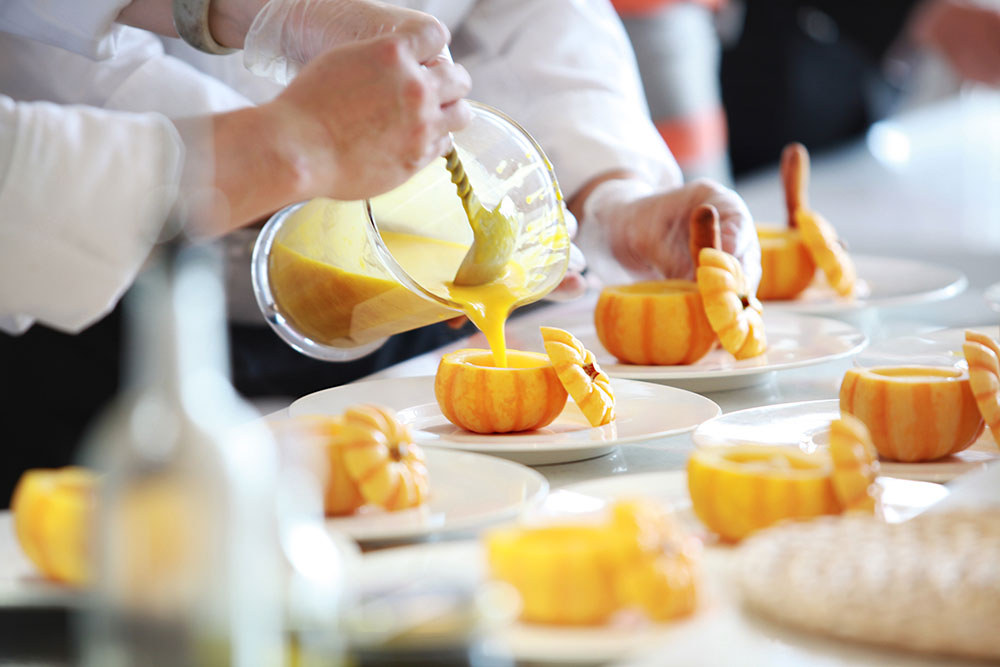 When Will I Be Inspected?
Authorised food hygiene officers from your local authority have the right to visit your business premises at any time to inspect your food hygiene. That is to say, you should always be prepared for inspection by ensuring that food hygiene is a priority every day.
Depending on the type of business you run and your history of food hygiene ratings, your business might be inspected by the local authority at least once every six months or sometimes less often than this. If you have previously scored badly on food hygiene, it is likely that your business will be inspected more often than businesses who have a long history of scoring well on food hygiene inspections.
There are different types of visits a food hygiene officer might make to your business premises. Most commonly, a food hygiene officer will visit to carry out standard food hygiene inspections, which you will need to be prepared for by ensuring that your business is complying with food laws, all staff have a good understanding of food hygiene (the easiest way to evidence this is by completing verifiable food hygiene training) or otherwise have an appropriate level of food safety knowledge, and that your business is producing food that is safe for consumption.
However, a food hygiene officer might also visit your business in response to a bad review or after receiving a complaint about your business (this complaint could be anything from a customer who fell ill after eating food you produced, to a neighbour complaining about an unsanitary environment). Food hygiene officers will sometimes visit your business for sampling or advisory visits too.
During any visit to your business, it is important to remember that food hygiene officers have the authority to take action if your food hygiene standards are not good enough. This can be as serious as prosecution or the local authority closing your business.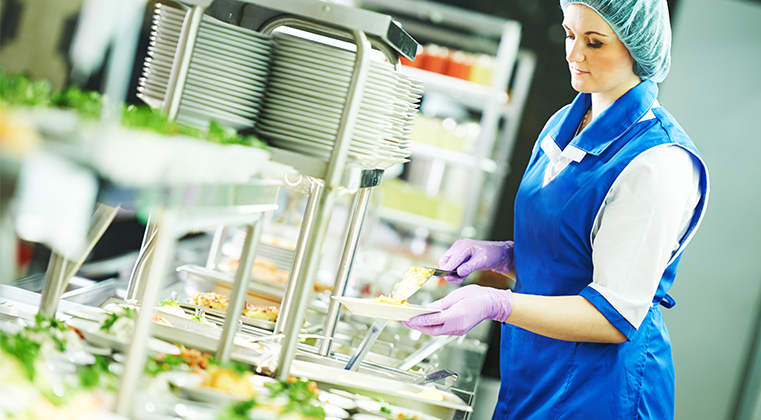 Will Inspectors Want To See Evidence of Food Hygiene Training?
While it is not the law that everyone on your premises has to complete food hygiene training, this is one of the only evidencable ways that you can prove your business takes responsibility for good food hygiene across all staff.
We offer a range of online food hygiene training courses that can be completed in less than 1 to 2 hours here at the Food Hygiene Company. With 24/7 access to courses, the ability to pause and restart your course as many times as necessary, and food hygiene certificates that are available to download and print immediately upon successful completion, it's easier than ever to get verifiable food hygiene training without needing to interrupt your busy schedule.
For more information, please click here to browse our online food hygiene courses, or give our friendly customer support team a call on 01327 552136, email us at help@foodhygienecompany.co.uk, or use the live chat feature to chat to us during office hours.
The Food Hygiene Company offices are open from 9am to 5.30pm, Monday to Friday.