How to Clean a Commercial Kitchen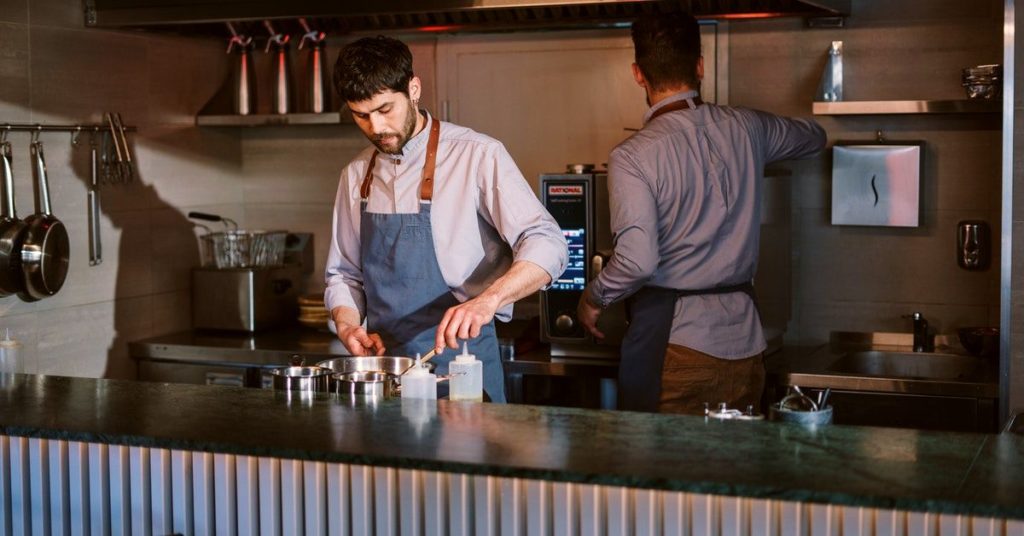 Estimated reading time: 6 minutes
Introduction
Cleaning a domestic kitchen is a relatively straightforward task. However, the kitchen of a food business is entirely different, so here's our guide on how to clean a commercial kitchen.


Equipment
To begin with, let's take a look at the cleaning equipment. We promote a 'Clean-as-You-Go' policy. Good practice requires regular cleaning throughout the day.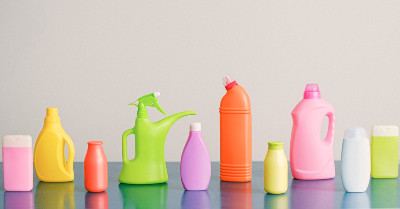 A colour-coded system is a good idea, with specific colours for each area and activity. Whether you work from a restaurant or run your business from home, use a red system for toilets and a yellow system for the kitchen, for example.
You shouldn't wipe down your basin with the same scrubber that you use to clean meat chopping boards. Food businesses commonly employ a colour-coded chopping board system, too. This prevents cross-contamination.
Here's a list of some of the cleaning equipment you should colour-code:
Dusters/microfibre cloths/dishcloths
Mop & bucket
Dustpan & brush
Sanitisers & multi-purpose cleaners/detergents & disinfectants
A roll of paper towels
Scrubbing and scouring pads
Spray bottles
Specific chemical agents i.e. oven cleaner, grill cleaner, floor cleaner, glass cleaner
Industrial-strength drain cleaner & bleach
Cleaning schedule
The next step is to create a cleaning schedule. If you have multiple staff, this is the fairest way to share cleaning duties. It also ensures that food hygiene standards are maintained.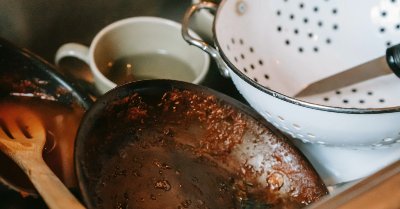 This schedule should be centred around the 'Clean-as-You-Go' policy. It should detail the responsibilities regarding:
Daily cleans (before, during and after the shift)
Weekly cleans i.e. ovens, microwaves, bins
Monthly cleans i.e. fridges/freezers
'Necessity' cleans
Immediate cleans
This last one is vital to the 'Clean-as-You-Go'. You should designate one staff member per shift, preferably in each area of the restaurant or premises, who is on duty to respond to hazardous spills and contaminant exposure.
If you are only scheduled to clean the oven once a week but it's extremely dirty after cooking a certain meal, for example, then clean it anyway.
The process
Surfaces – You should clean and disinfect surfaces as you go along. If you work from a home kitchen and don't have the room for separate stations, you should clean your surfaces in-between food groups. If you chop chicken, wash and disinfect the chopping board and the surface underneath before using any other food products there.
Utensils – Similarly, clean utensils after every use. Perhaps you don't have more than a couple of knives; that's fine, again, as long as you clean and disinfect them in-between food groups. Remember, raw meat and poultry are not the only sources of harmful bacteria. Leafy green vegetables can be unhygienic too; they often house parasites, insects and dangerous bacteria like E. coli and Clostridium. Otherwise, wash all used utensils as soon as possible, or put them in the dishwasher; do not leave them out to contaminate your surfaces.
Small appliances – You should clean coffee machines regularly, perhaps a couple of times a week. A useful method is to run the machine with white spirit vinegar instead of the usual water and coffee grounds. This descales and disinfects the coffee machine properly throughout. Kettles benefit similarly from this method. Microwaves should be cleaned as often as your oven.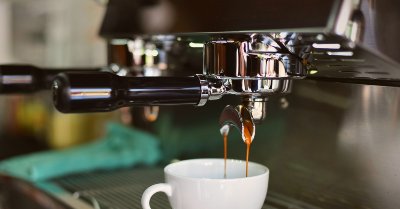 Large appliances – You should clean your oven once a week. This is far easier with a commercial oven cleaner and degreaser. Similarly, you should wipe and disinfect your fridge daily, emptying and cleaning it more rigorously once a week.
Awkward appliances – For dishwashers, glasswashers, beer pumps and anything with an internal piping system, you should follow a 'clean-in-place' policy. This involves sending sanitising fluids through the appliances' systems, to clean them without taking them apart. For example, you should send water softening agents and sanitisers through a dishwasher's self-clean cycle.
Dishwashing – If you don't have a dishwasher, you should incorporate either a 4 or 6-stage cleaning process. Which one you choose depends on whether you use separate detergents and disinfectants or a combined sanitiser:
6-stage cleaning process:
Remove most of the waste food and residue into a bin
Clean with hot water and detergent to remove grease and leftover residue
Rinse to remove the remaining detergent
Disinfect
Rinse to remove disinfectant residue
Air dry in a rack – avoid dish towels, as they often carry bacteria
4-stage cleaning process:
Remove waste food
Clean dishes with a combined sanitiser to de-grease and disinfect
Rinse to remove chemical residue
Air dry in a rack
Floors – Have your broom, mop and bucket ready and get to work. Make this job easier with the 'clean-as-you-go' policy; a grease spill is less difficult to clean immediately rather than being left for several hours.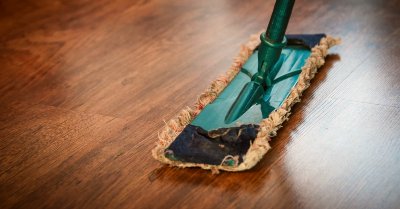 The ugly stuff – Grease traps, deep-fat fryers, hobs, drains, sticky shelves, extraction systems. Often these places are both unpleasant to clean and difficult to reach. Spend some money, if you can, on high-quality grease traps which are specifically designed to be easier to clean. Don't pour fats and oils down the drain. Instead, let them dry and then empty them into an outside bin and regularly pour industrial-strength drain cleaner down your sink. Take a day once a month or so to get behind your large appliances and clean thoroughly to prevent pest infestation.
Conclusion
So, what can you take from this? There's a lot of specific information to digest here about how to clean a commercial kitchen and it's not easy to remember everything.
The best action here is to remember the principles of this article. Be organised, proactive and use a Clean-as-You-Go policy to make your life easier.
Learn more with Level 2 Food Hygiene Training
This article can't cover everything you need to know. Find more specific cleaning information in one of our Level 2 Food Hygiene courses and fulfil your legal requirement to food hygiene training at the same time.
You can take our Level 2 courses online and complete them within 2 hours. You can then download a verifiable food hygiene certificate immediately upon completion. All of our certificates are CPD-accredited and RoSPA-approved.
Related Links