Start a Food Business from Home: A Guide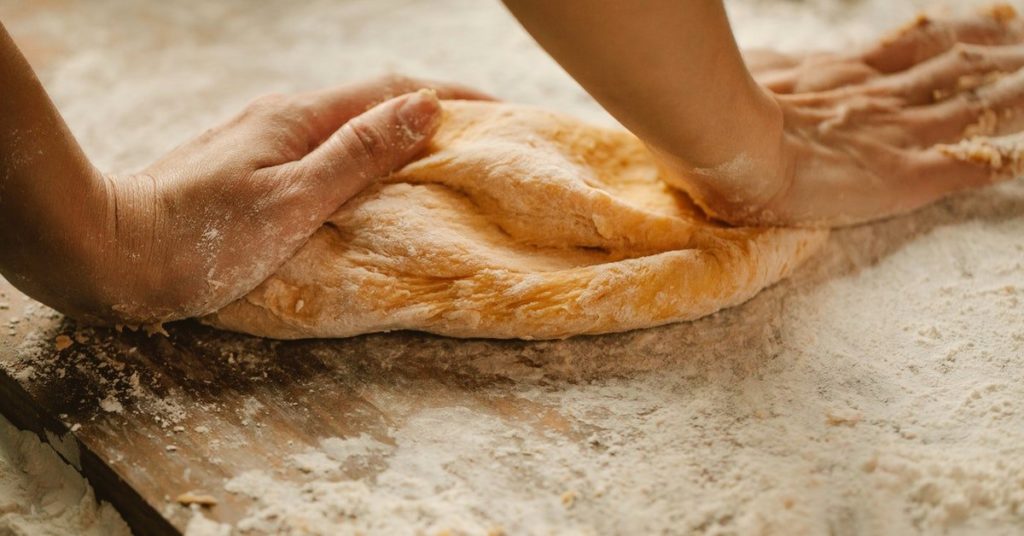 Estimated reading time: 9 minutes
Introduction
With many food businesses closed during the pandemic, lockdown offered an opportunity for many of us to hone our culinary talents. Perhaps you had a moment of realisation, mid-banana bread, that all this food you've been making is pretty great and maybe you should look into selling some of it locally. The problem is that you have no idea where to start. Fear not; this is a guide on how to start a food business from home.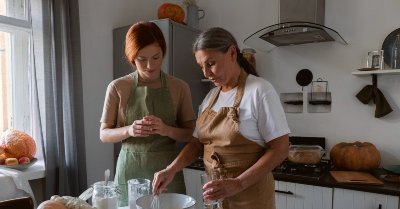 There is a lot of important information to take in here, so let's divide it up into four sections. First, we'll cover the Conception of your Business; the what, why, who, where and how of the food that you want to sell. Next, we'll approach Dealing with Bureaucracy; registration of your business with the local authorities, the paperwork you need to complete and so on.
Day-to-Day Activities will cover the practicalities of your business; how will you turn your kitchen into one safe for business use? Finally, we'll talk about the Sales and Advertising of your business, including what platforms you'll use to sell and how you'll fund this.
So, make a cup of tea, sit tight and let's get your home food business up and running.
Conception
Do the really clear, unbiased thinking now and you'll thank yourself later. As with any business, if you explicitly outline the abstract parts from the outset, such as your mission and five-year plan, then you create a set of goals and deadlines to pursue.
Below, we've outlined some ideas to consider before starting a business. However, it's important to realise that this list is by no means exhaustive. Every business is different and poses unique challenges and questions.
Your Mission – Why do you want to start a food business from home? Do you want to make lots of money? Would you like to introduce a certain unique food culture to a certain area? The 'why' of your business will make all of your decisions far easier, as they are anchored towards a common goal.
Your Unique Selling Point (USP) – The most important question you must ask yourself before starting any business is 'Why will people buy my product?'. What is your USP? Be unemotional here; do you have an individual idea which people will buy into? What makes you different? This can be almost anything. For example, the USP of Marco Pierre White's chain of restaurants is the sponsorship, menu design and oversight from one of the world's most famous chefs.
Target Audience – Who are you trying to sell to and how will you adjust the business accordingly? It's probably not the best idea to focus your business marketing strategy on children and then serve liver and onions. Knowing who your business is for will keep you focused. If you're targeting vegans under 30, for example, Instagram would be a great marketing platform.
Five-Year Plan – This concept is straightforward. Where do you see yourself and your business in five years? What changes will you make to the product line? Will you still run the company from home? Do you want the company to find huge growth or remain friendly, personable and local? Of course, this plan doesn't have to be meticulously detailed. However, having an idea of how and when you want your business to evolve will offer purpose and deadlines.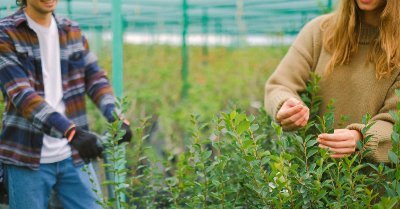 Scalability – Following on from your Five-Year Plan, if you decide to grow the business, how scalable is it? Scalability refers to the growth of your business viability in its current state. For example, if you aimed to serve food to 60 more people per week, would your suppliers be able to provide the right amount of ingredients? Would you need to hire more workers?
Dealing with Bureaucracy
No-one likes this part. The amount of paperwork to complete, authorities to notify and rules to ingest can be at best irritating and at worst entirely overwhelming. But the Environmental Health Officer will visit and they need to see that your business is properly regulated. So, let's break it down into nice digestible chunks in a step-by-step process.
Register as a business with your local authority – This part is really simple, takes just a couple of minutes and can't be rejected. You must register as a food business at least 28 days before you start serving food to the public, so this is the first thing to do once your business plan is in place. Once you've registered, the local Environmental Health Officer will make the first of their visits to assess the safety of your food hygiene procedures.
Complete a Self-Employed Tax Assessment for HMRC – This isn't too difficult either, actually. It can take a while but it's just a case of filling out the right information for the tax services. You must complete this even if you have a part or full-time job as well.
Running your Home Business – This list of recommendations from the Government details other steps you should take before you start a food business from home. This includes getting the necessary permissions, taking out an insurance policy and understanding tax allowances on British businesses.
Food Hygiene Training – You and any co-workers have a legal requirement to be properly trained in food hygiene practice. Whilst you don't have to have a food hygiene certificate, the Food Standards Agency recommends that you pursue a qualification. They also constitute solid evidence for the Environmental Health Officer. The EHO decides your food hygiene rating and whether you are ready to serve food to the public.
Traceability – You must keep records of businesses from which you receive food and businesses to which you send food products. If there is an issue with a certain product, you must be able to trace it through the supply chain for recall. You will need to keep a consistent record for inspection.
Day-to-Day Considerations
On top of all of this information, if you want to start a food business from home, you need to understand exactly how it will run safely on a day-to-day basis. Whilst much of this is subjective to the style of food you make and how you sell it, here's some examples of practical considerations you should think about:
Food Delivery – If you choose to personally deliver your food to customers, how will you do so safely? Given the implications of Covid-19, food delivery has become more complicated. On top of ensuring your vehicle meets hygiene, storage and food temperature guidelines, you should deliver food whilst wearing a mask, for example.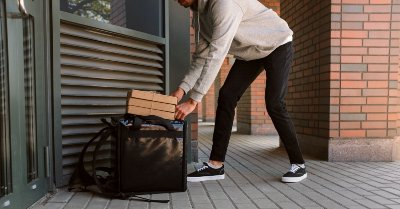 Proper Food Storage – Using safe storage solutions for everything from basic ingredients to finished meals is vital to good food hygiene practice. Again, you have to consider if your home can tolerate this. Perhaps if you live in a house with others, you should use an alternate fridge for your food business items. Practically, use reliable, environmentally-conscious packaging when delivering food to customers.
Allergens – You are legally required to inform customers of the presence of the 14 Allergens in your food. If you deliver hot meals, for example, you should include a list of all present allergens on your menu and clearly labelled on your packaging. You can find the rules regarding Allergen Labelling on the Food Standards Agency website.
The Four C's of Food Hygiene – Cross-contamination, Chilling, Cooking and Cleaning. Acting with the Four C's in mind is vital to any food business. For example, you should wash utensils which have been in contact with the 14 allergens thoroughly, to avoid cross-contamination.
Sales and Advertising
With the concept of your business in mind, you have to consider how you'll broadcast your business to your target audience and make sales. In the 21st-century, this couldn't be easier.
Where to Advertise – As with any business, you have to advertise and boost your exposure to the public. Choosing a platform for this advertisement is important. Will you pay for ads using a service such as Facebook Ads manager? Perhaps you think banner ads on food blog websites could be helpful? Whatever you decide, you have to weigh up what percentage of your business expenses will go towards it.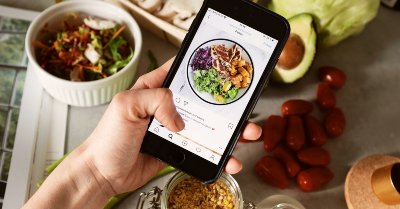 How to Advertise – Of course, in the age of viral content, strike gold and you can advertise for free. Many food businesses boast successful Instagram pages on which they post hunger-inducing videos and pictures of their creations. That said, viral content isn't exactly a reliable source of exposure, as there's a great deal of randomness involved in viral success. Moreover, the Instagram food page market is heavily saturated; if you follow this route, your content must be entirely unique and exciting.
Where to Sell – There are many platforms which facilitate the easy sale of food from your kitchen to the general public. You could, firstly, create your own website, from which you sell food directly to customers. You can also use third-party platforms, such as Shopify and Yummit. Third-party platforms take a cut and your own website requires website hosting and constant maintenance, so both have ancillary costs. Accordingly, research thoroughly before you decide where to make transactions; consider potential future business growth here, too.
Starting a Food Business from Home
So, this is not something you should do on a sudden whim without any prior research. Remember, the safety of the public is in your hands when you cook for them and you must follow government guidelines, lest you face the consequences. That said, if you start a food business from home in the correct manner, it can be both liberating and hugely rewarding, financially and mentally.
To become fully qualified in food safety practices, take one of our Level 2 Food Hygiene courses, entirely online, in just 1 to 2 hours. Pause and restart your course as suits your schedule; after all, you're a hectic business owner now.
For your convenience, you can download your verifiable certificate immediately upon completion.
Our friendly customer support team is always happy to talk through your food hygiene training options. Why not give us a call on 01327 552136, email us at hello@smarthorizons.co.uk, or use the live chat feature on this website to speak to us during office hours. We're here to help from 9am to 5.30pm, Monday to Friday.
Related Links