What does HACCP stand for? Our FAQs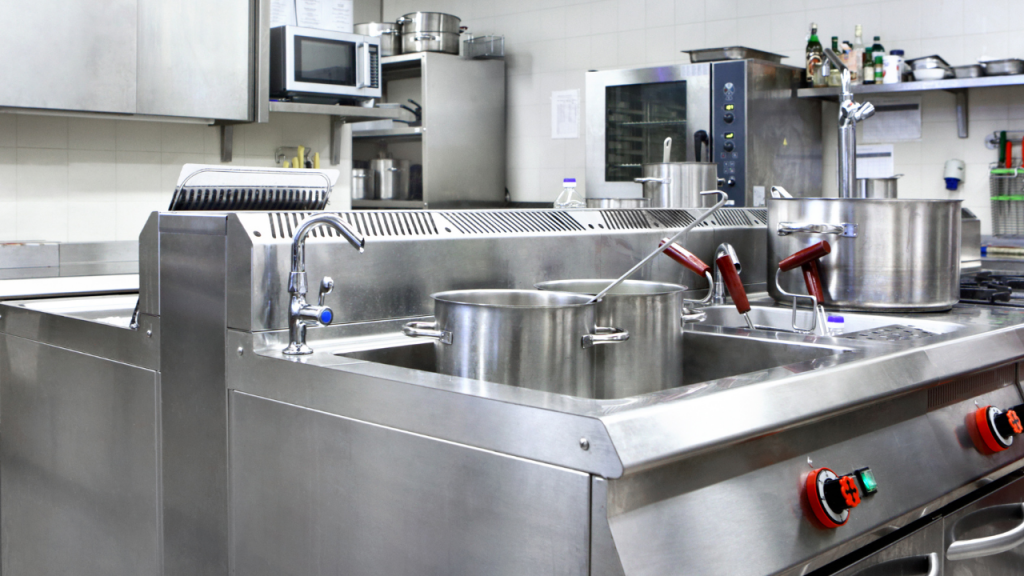 Estimated reading time: 6 minutes
Introduction – What does HACCP stand for?
If you run or work in a food business, it's likely that you've heard the term 'HACCP'. HACCP is a vital part of food safety management, particularly in the organisation, consistency and legality of your approach. That said, information on HACCP can be varied. As food hygiene experts, we've explored vital HACCP-related questions, such as 'What does HACCP stand for?' alongside some other FAQs, to help you understand everything there is to know on the topic.
What does HACCP stand for?
HACCP stands for Hazard Analysis and Critical Control Points.
What are the advantages of HACCP?
1. Reducing product loss and wastage costs
2. Heightened food safety and quality
3. More consistent food preparation, resulting in more consistent food quality
4. Higher profits and reputation
Where did HACCP originate/come from?
HACCP originated in the 1960s, as part of NASA's space program, which makes sense. Pathogens and food shelf-life were just two of the litany of concerns faced by NASA in space, in which slight miscalculations and uncontrolled variables could spell disaster. We use a descendant of that system now in our everyday food businesses.
When is HACCP required?
HACCP plans are required by all food businesses in the UK, relative to the size and nature of that business. For example, if you run a home business, your plan should be both unique to your work area and entirely different to the HACCP plan for, say, a typical restaurant.
What is a HACCP plan?
If you run a food business, you must have a food safety plan based on HACCP principles. Such a plan keeps your food safe from biological, chemical and/or physical hazards.
How do you develop a HACCP plan?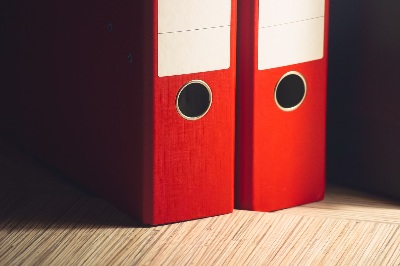 1. Identify and analyse all potential food hazards
2. Establish your critical control points, the steps in your plan vital to reducing hazards to a non-existent or acceptable level
3. Set up critical limits, the highest and lowest levels for maintaining your CCPs e.g. a maximum oven temperature
4. Build a monitoring system e.g. a fridge temperature log
5. Identify possible corrective actions and failsafes, for occasions in which the CCPs fail e.g. a freezer short-circuits
6. Keep a record of the HACCP planning process. Furthermore, practice good, daily recordkeeping for the benefit of your business and any inspecting authorities.
What are some HACCP prerequisites?
Prior to implementing a HACCP plan, which should be unique to the requirements of your food business, there are some generic food hygiene prerequisites for all food businesses:
· Staff training, so employees better understand the hazards they're trying to control
· Employee personal hygiene
· Premises drinking water
· Understanding of proper cleaning and sanitisation strategies, like the 'Claygo' method.
A HACCP Example for a UK business
Let's explore some proper HACCP implementation.

For example, say your food business operates out of a food truck, from which you serve sushi. With the need for quality, fresh fish, you have a sophisticated refrigerator, powered by a diesel generator.

One potential food hazard in this situation, obviously, is the fish. Were the refrigerator to stop working, your fish could expire and succumb to bacteria, at which point it could cause food poisoning. Where are the critical control points, then?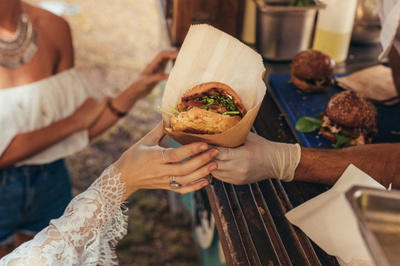 The refrigerator temperature and the fuel remaining in the generator are two examples of CCPs. You must keep them within their pre-designated critical limits. You might keep the generator always stocked with an hour's worth of fuel, at least. Meanwhile, the refrigerator should always be in a certain temperature range, between 0ºC and 8ºC, keeping food out of the bacterial danger zone.
Is HACCP a legal requirement?
Prior to Brexit, HACCP plan requirements were covered by the Regulation (EC) No 852/2004, a piece of EU legislation. HACCP legal requirements are now covered by the Food Hygiene and Safety (England) Regulations 2013.
When should a HACCP system be reviewed?
This really depends on your business. A proactive review, one not prompted by any mistakes or flaws in the system, should really take place every 6 months or so.
If the system regularly fails, however, with critical limits being exceeded and hazards being posed, you must review it and make changes. Similarly, if the local authority carries out a food hygiene inspection of the premises and recommends changes, you must follow through with them.
Where to get a HACCP certificate?
Our Level 2 Food Hygiene courses teach you everything you should know about food hygiene if you or your staff prepare/serve food to the public. Our course covers the creation of a HACCP plan, as well as the background information on cleanliness, allergens, and general food safety necessary to understand it.
Do HACCP certificates expire?
Our food hygiene certificates don't have a specific expiration date. However, food hygiene information and regulations constantly update, as we learn more. Food hygiene inspectors may notice the completion date on your certificate and think that your knowledge is outdated. Accordingly, we recommend taking a food hygiene course every 2 years.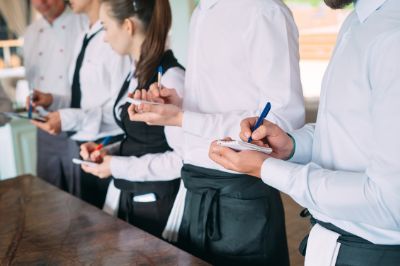 Why does HACCP fail?
Improper recordkeeping and poor training can be disastrous for HACCP systems. You should train staff immediately upon employment in the best practices for the kitchen; many new food staff will probably not have heard of HACCP. Ingraining the importance of food safety management systems early on is of utmost importance.

Furthermore, you should have created a sophisticated recordkeeping system to work in tandem with HACCP, based on the 6 steps of HACCP listed above. Such recordkeeping prevents both employer and employee liability.
Conclusion
We hope this exploration of our FAQs guides you through the potentially confusing area of HACCP and helps you understand 'what HACCP stands for' and much more. If you have any further questions, on anything related to food hygiene & safety, feel free to contact us via live chat, email us at hello@smarthorizons.co.uk or call us Mon-Fri, 9am-5pm, at 01327 552136.
Related Links