Food hygiene training online – the benefits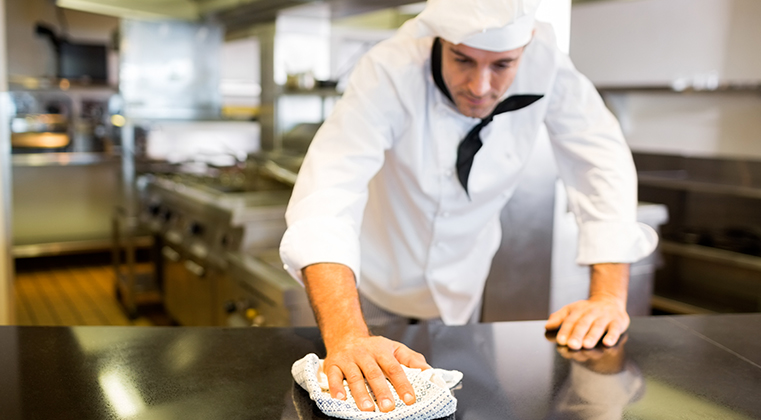 Food hygiene training is an important feature of your continuous professional development if you work in a kitchen, not to mention a legal requirement if you serve, prepare, handle, or otherwise come into contact with food at work. But training does not have to be time-consuming or difficult to access. Here are some of the benefits of doing your Level 1 or Level 2 food hygiene training course entirely online:
Convenient
Online food hygiene training can be accessed 24/7 at a time that is convenient for you. You can also choose where to take your training course – at work, at home, in the park, on the train, in bed (if you like a soft office!) anywhere you have internet access – it's up to you.
Saves Time and Money
Taking your food hygiene training online means you don't have to make time to travel to a training venue nor incur the cost of getting there. Here at the Food Hygiene Company, our online food hygiene training courses start at just £9.95 plus VAT per course, with bulk discounts available for businesses and organisations with larger teams. So online training can be much less expensive than paying for a trainer to attend your workplace.
Easy to use
The Food Hygiene Company has worked hard for many years to make their online training courses easy to use and customer friendly. Once you've made a purchase you'll be sent simple instructions, by email, and can get straight on to your course. The course does not need to be completed all at once, you can start, stop and return as many times as you like and your progress will be saved automatically. Perfect for busy people.
Tailored to you
Wherever you work we have a course specifically for you. You can select a Food hygiene training online course for Retail, Manufacturing, Catering or Early Years, so whether you work in a kitchen, a factory, a cafe, a shop, a nursery/childminders, a canteen, a bar, a restaurant – you get the picture – there will be a course specific to your needs.
Certificate intermediately available
You don't have to wait for someone to print, sign and post a certificate to you. When you do your food hygiene training online you can download your certificate the moment you complete the online final assessment. A copy of your certificate will also be emailed to you automatically. If you ever lose your certificate or need another copy you can log back into your account and download it again – as many times as you like.
Course content remains accessible
The entire course remains accessible for as long as your certificate is valid. We all have so many things we have to remember that sometimes we need a helping hand. So if you ever want to remind yourself of any food hygiene details you can log back into your account and flick through the course to refresh your memory – how handy is that?
Want to know more?
Our UK based customer support team are happy to help if you have any questions or want any further information – they can be contacted by email, telephone or online chat.
Please give our friendly customer support team a call on 01327 552136 or email us at help@foodhygienecompany.co.uk today. Our staff are available from 9 am to 5.00 pm, Monday to Friday.