Food Hygiene Training in 2020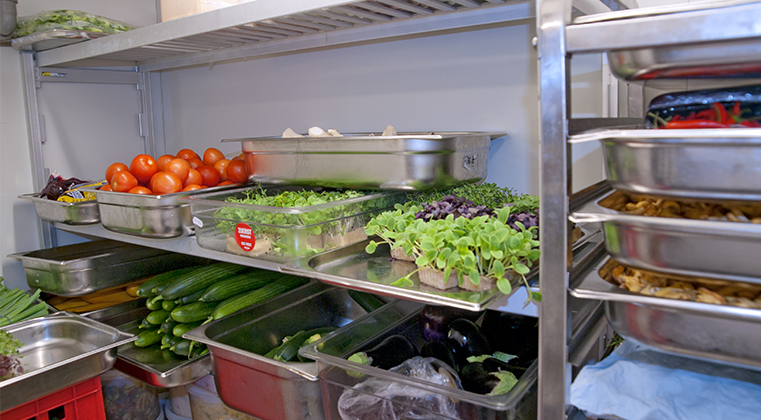 There are many reasons why food hygiene training should be important to a food business, but as we go into the New Year, some of these reasons are only going to become more relevant. With the introduction of new technologies and ease of online access to reviews, ratings, and news articles about your business, if you want to be an attractive choice to customers then you need to take responsibility for good food hygiene.
Here at the Food Hygiene Company, we know that all best practice starts with high quality training. After all, to fully conform to food hygiene best practice, you first need to understand exactly why there's a need for food hygiene standards. This includes understanding the various risks that might be posed to you and your customers if you do not comply with best practice, and the ways in which good food hygiene training for all staff can benefit your business.
Here are just some of the food hygiene expectations you'll need to be aware of in 2020, and which a food hygiene training course will help you to meet…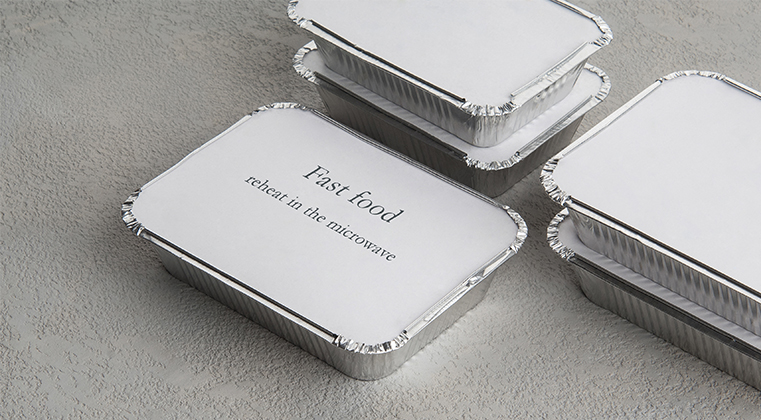 Takeaways are becoming more popular
With greater access to restaurant food through delivery services that allow customers to order food to be delivered via car, bike, or on foot, and with an increasing number of families opting to order food in rather than cook or go out to eat, your food business can benefit greatly from the takeaway trend in 2020. However, in order to offer convenience to your customers, you need to first make sure that your business is properly equipped to handle food delivery and takeaway options.
For example, in order to comply with food hygiene standards, you must not allow cooked food to be left to cool for any extended period of time before serving. Doing this creates a breeding ground for harmful bacteria, which your customer will ingest when they eat their meal. Harmful bacteria can lead to food poisoning, dehydration, or even more serious life-threatening issues, especially in children, the elderly, and pregnant women, whose immune systems are weaker.
This is why it's so important to pay attention to food storage and temperature expectations (you can learn more about these in our online Level 1 food hygiene training course). If you are going to send meals out to customers at home, you need to make sure that it is stored appropriately and sent out immediately after cooking (no waiting around under heat lamps). You should also supply your delivery driver with adequate storage for the food during transportation, such as a cooler bag or box to help maintain a safe temperature.
Remember, safety should always be your priority if you run a food business. Before embarking on any new ventures such as offering takeaway or food delivery options, always check that your business has the capacity to do so safely.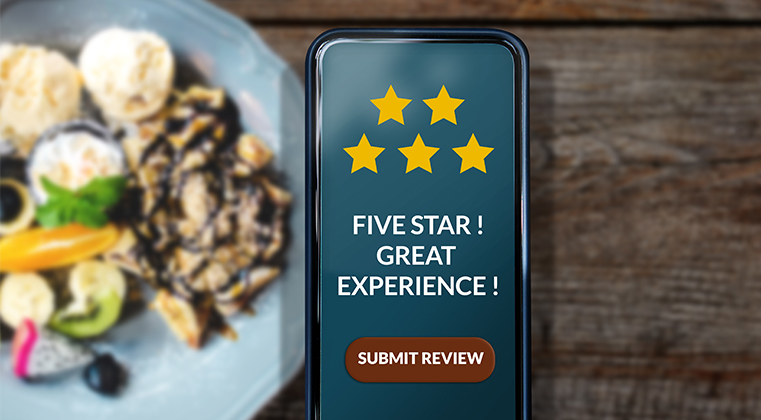 Customers are becoming more selective about where they eat and drink
The internet has given customers more access than ever to a food business's history, including reviews, your current and past food hygiene ratings, and any news articles (both good and bad) about your business.
In many ways, this ease of access can be valuable to your business. After all, if you have good reviews and maintain a high standard of food hygiene enough that you always get a 5-star rating, you have more chance of being a customer's top choice when they search for somewhere close by to eat or drink. However, if you aren't meeting the marks when it comes to food hygiene and your customers see this when they search online for your business, it can put them off visiting you for dinner or a drink even if improvements have been made. It's common sense, isn't it? We'd all rather avoid visiting locations that have a higher likelihood of making us ill.
There's no doubt that eating in a safe, hygienic environment is important to customers today and this will only become more of a factor to consider in 2020. Be aware that customers are now becoming more conscious of what they are eating too—for example, are your products sourced locally, and if not, do you have a good reason to justify why they aren't? This matters to customers not only in the sense that they are becoming increasingly more aware of their global footprint, but also for personal health and wellbeing reasons.
We know it's not always possible to name exactly where your food has come from, but you can still do everything in your power to comply with food hygiene standards and represent your business in the best light possible, to attract new customers and make loyal customers return.
The best way to ensure that you get consistently good reviews and high food hygiene ratings is, of course, to deliver the best standards every single day. A food hygiene training course will teach you and your staff how to apply your knowledge to your everyday working practice, so if you want to get a head start before the New Year, why not click here to take one of our bestselling online courses today?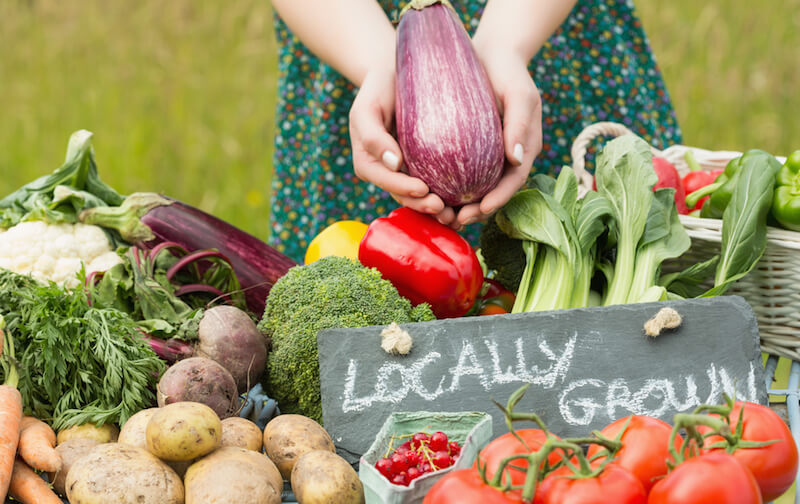 Allergens and alternative dietary options are on the rise
It's likely that you already account for customers with food allergies and alternative diets (such as vegetarians and vegans) on your menu, by displaying information about what is contained in each meal or drink.
However, now that a greater awareness of meat and dairy alternatives is becoming a topic of interest to many customers, you are likely to see an increasing demand for such alternatives. This will require you to make sure you're storing all products in separate locations, with the correct standards for safe temperature and storage applied to each product.
If you already offer dietary alternatives on your menu, the correct means of storing and preparing them should come as second nature to you. If your business is new to offering alternatives, however, it might take some extra staff training to get things right. The important thing here is to ensure that all staff are aware of the risks associated with cross-contamination, and that they understand that many customers' dietary alternatives are chosen not by choice or personal preference but in response to their medical needs.
If you'd like to speak to a member of our friendly customer support team about food hygiene training for now or in the New Year, please contact us by calling our office on 01327 552136, email us at help@foodhygienecompany.co.uk, or use the live chat feature available on this website.
The Food Hygiene Company offices are open from 9am to 5.30pm, Monday to Friday.