The Benefits of Food Hygiene Certificates for Businesses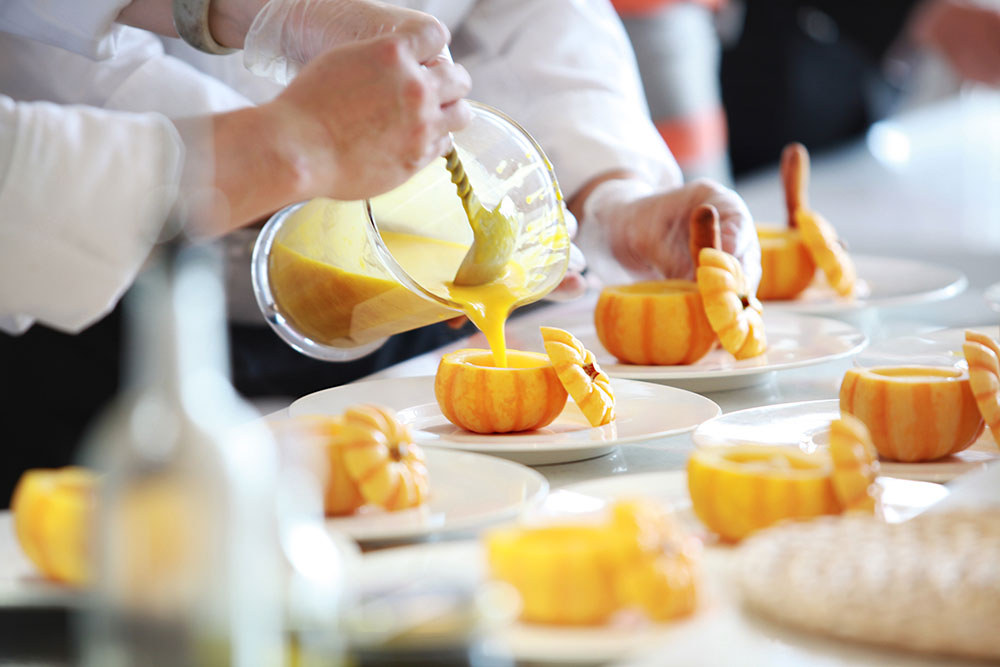 Every industry has its challenges and specific requirements and the food service and preparation world is no different. In all the white noise of daily working life it is easy to forget what is important and why. Food Hygiene though, cannot be forgotten because not only is there a legal requirement to prepare safe food, it is highly beneficial to the business overall. To place the right emphasis on hygiene practice and training is to invest in the success of the business.
We understand that it can feel like there is an endless requirement to clean and re-clean, while paying attention to the paperwork, controlling the supply chain, watching the stock control and at the same time trying to still make a profit and a great product but it is necessary. Making sure all the team have their certificates and keeping everyone up to date is not something you should forget in all the bustle.
Why Have A Food Hygiene Certificate?
Legally there is no specific requirement to have an actual certificate. That seems rather odd doesn't it? When you think about it though, there is actually no legal reason for most certification. We go through life collecting pieces of paper for passing exams and attending training courses, but we rarely stop to think about their actual use. There are some limited things where proof you have passed is a legal requirement (driving licences for example) but usually the certificate is simply a fast and easy way to demonstrate that you are competent. If you work in the food industry the certificate proves that you understand food hygiene practice to the right level for your role. Hygiene is all about safety and making food that your customers can have confidence in. The certificate tells the world that you have these skills. In a lot of establishments, the certificates for the staff are on display where the customers can see them for this very reason.
The certificate is more than a statement that your team understand food hygiene though. It also says you care enough to ensure that everyone is trained and that that training is up to date. It shows the customer or other visitors, such as the Environmental Health Officer (EHO), that you not only have training, but you take pride in the fact that your team are well informed and competent. In short, a food hygiene certificate is almost like a stamp of excellence that is telling people that you care, that you are invested in your team and that the quality of your food matters to you. In the eyes of most people 'well trained' means the food is likely to be well made.
If there is one thing that is common to almost all food producers, it is that they are looking to ensure that their products are the best quality they can make them. It doesn't matter if it is a Michelin starred restaurant, trendy coffee shop or a van serving pizza to the hungry crowds at a festival, their goal is the same, they want to serve good food. While that sounds like a lofty goal it is also a very practical one. If you serve food that people do not enjoy, guess what? They stop buying it. Hygienic preparation and safe kitchen practice are part of the quality mix. Undertaking the training to earn a certificate should implant hygiene as second nature to everyone involved in the preparation of your food, and safely prepared food is a vital part of good food.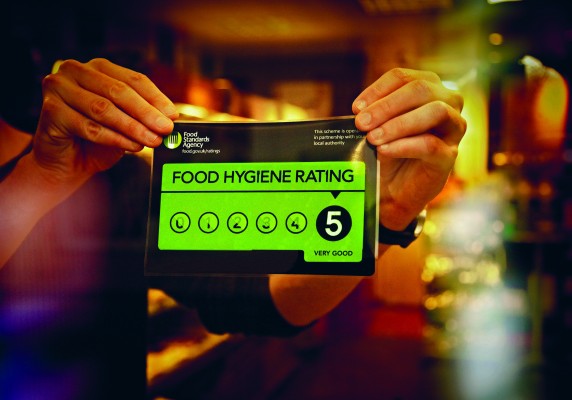 Legal Requirements
Legally you do need to meet the standards required by the various legislative structures that safeguard the public. Training is designed to meet these standards by helping your team understand their legal duties. If you have a fully certified team the chances of them making the common food contamination mistakes should drop dramatically. A cross contamination issue in a storage area or mixing up ingredients which contain allergens could cause serious injury and is potentially cause for prosecution. Trained and certified staff are unlikely to make these mistakes. In addition, should an incident occur, the requirement to have suitably trained staff is likely to be a consideration. If the worst happens and you do have a problem with your food, then being able to produce the certificates should go some way to proving you have shown due diligence.
Prepare For The EHO
The food trade is competitive, and every style of food production has to compete in a crowded marketplace. When your EHO visits to issue your hygiene scores you are looking to get the highest possible result. That is less likely to happen if you have people who are not food hygiene certified on your team. The Environmental Health Officer is concerned with public safety and that begins with good hygiene practice. If you want to see how strong the link is between training and a higher score, take a look at some reports from low scoring restaurants. It is rare you do not see the words 'a lack of staff training' or a similar statement in there. It stands to reason that trained staff are more likely to hit the mark for the EHO than untrained ones. The understanding they gain from training means they will better comprehend the needs of your business.  While this doesn't guarantee you a 5-star report, if members of your team make basic hygiene mistakes in front of the EHO, you certainly will not get a good score. The impact of a low 'scores on the doors' rating can be seen in reduced numbers of customers and a drop in sales. In a highly competitive market that can be the end of a business.
So, what are the benefits of food hygiene certificates for a business?
Better food
Safer kitchens
Meeting legal obligations and let's not forget, it could mean you stay in business rather than struggling to get customers due to a low food hygiene rating
Food Hygiene Certificates Available
Level 1 Food Hygiene Training Course – ideal for food related jobs that do not include handling or preparing raw food
Level 2 Food Hygiene Training Course – ideal for those who work in food preparation (retail, catering, manufacturing, early years)
Level 3 Food Hygiene Training Course – face to face training course designed for managers and supervisors