Organic Fruits and Vegetables: Don't Ignore Food Hygiene!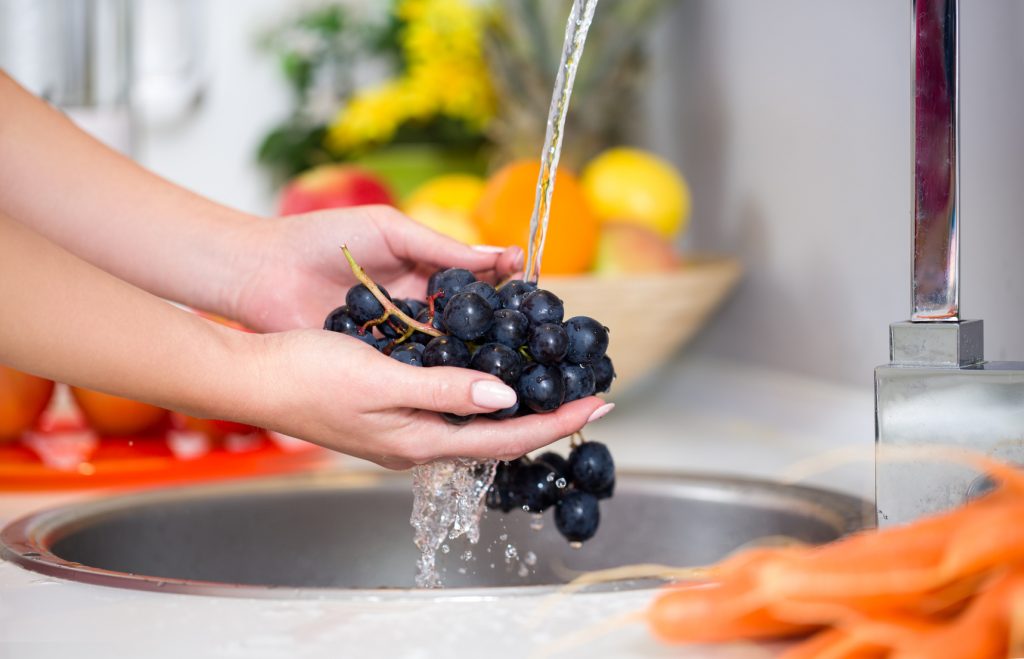 The second most likely source of food poisoning
Recently, a lot of the articles we write at the Food Hygiene Company dismantle unfounded yet widely-propagated food hygiene myths. One such misbelief is that you don't have to worry about food hygiene regarding organic fruits and vegetables. Whilst they are indeed natural and healthy, they are not safe for consumption without being thoroughly washed.
Poultry is the largest cause of food poisoning in the UK. You can prevent problems with poultry, however, by storing it properly and cooking it to temperature. Many believe that shellfish or pork are likely the second most common cause of food poisoning in the UK. However, this title actually goes to leafy, green vegetables. They often host parasites and other contaminants, such as E. coli and clostridium. Fruit can also be a culprit, although not as commonly as leafy greens.
With the odd exception, such as red kidney beans and soya which must be cooked to get rid of the dangerous toxins they contain, most fruit and vegetables can be eaten raw or certainly lightly cooked. Salad vegetables are almost universally consumed raw, of course. However, you must wash them all.
Salad, vegetables and fruit can contain the surface contaminants mentioned above. They are such common causes of food poisoning because they are not always washed. It's that simple.
You should wash fruits and vegetables with skins or outer layers, too. If the skin has surface contaminants and you slice through it to the innards, you could bring those outer contaminants inside.
So, whilst your organic fruit and vegetables are certainly good for you, you must wash them to ensure that they are safe to eat.
Want more information about food hygiene training?
This is just one small corner of the food hygiene world. To keep your customers safe and your business secure, you should take proper food hygiene training, and learn them all.
You can take our Level 2 Food Hygiene courses, entirely online, in just 1 to 2 hours. Moreover, with the option to pause and restart the course as many times as you need, these are our most flexible training options.
Purchase today and start training immediately. You can download your verifiable food hygiene certificate immediately upon completion.
Our friendly customer support team is always happy to talk through your food hygiene training options. Why not give us a call on 01327 552136, email us at help@foodhygienecompany.co.uk, or use the live chat feature on this website to speak to us during office hours. We're here to help from 9am to 5.30pm, Monday to Friday.