Chopping Board Colour Coding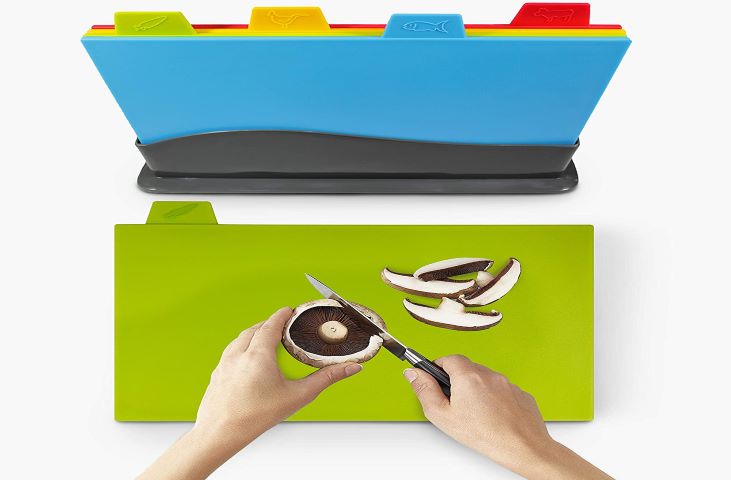 Estimated reading time: 6 minutes
Chopping Board Colour Coding
Have you often wondered why kitchens use chopping boards that are colour coded? And which colour chopping board should you choose for which food groups? In this article we have put together a guide on chopping board colour coding to answer all your questions, so keep reading to find out more.
---
Why use chopping board colour coding?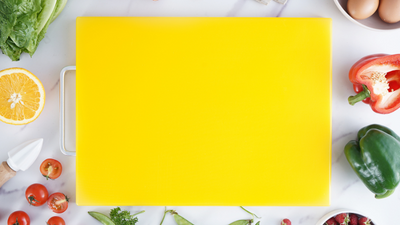 The primary reason for chopping board colour coding is to minimise the risk of cross-contamination during food preparation. Using a universal colour code makes it easy to distinguish the intended use for each board at a glance. This could save time in commercial kitchens, as well as reduce the risk of cross-contamination.
Using colour coded chopping boards is a fantastic example of a pre-emptive measure. Along with responsive measures, scheduled measures and record-keeping measures, this can be used to create a Food Safety Management System (FSMS) for your kitchen and should be orientated around the principles of Hazard Analysis and Critical Control Points (HACCP) procedures.
---
What are your chopping board colour coding options?
There are many different options for how to organise your chopping boards, all of which are fine as long as they are well cleaned and only used for their decided purpose once chosen. The HACCP (Hazard Analysis and Critical Control Points) principles recommend the following colours for individual chopping boards concerning to specific food groups, however this isn't mandatory.
Certain colours are generally associated with specific food groups:
Yellow – cooked meat
Red – raw meat
Blue – fish
Brown – vegetables
Green – fruit, herbs and salads
White – bread and dairy products
Yellow – cooked meat
Yellow chopping boards tend to be used for cooked meat. We recommend that you do not use the same chopping board for cooked and raw meat as this can lead to cross-contamination of food. Although cooked meats do not contain as much bacteria as raw meats. Any chopping boards that have been used to prepare cooked meat still need to be washed in hot soapy water.
Red – raw meat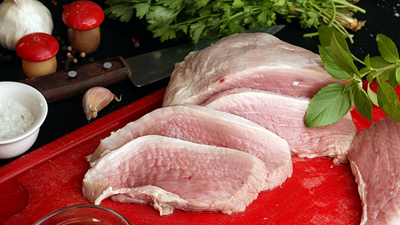 If you are preparing raw meat and poultry, you should use a red chopping board.
Raw meat is a high risk food as it contains bacteria. This is why using a separate chopping board to prepare raw meat is key to preventing cross-contamination (and foodborne illnesses). Raw meat chopping boards also require special cleaning after use.
Blue – fish
Blue chopping boards should be used for raw fish and shellfish. This could include, for instance, salmon, tuna and mussels. Many people are allergic to these type of foods so it is important to keep the preparation areas separate in order to prevent-cross-contamination.
Brown – vegetables
If you are preparing vegetables (in particular unwashed root vegetables as they may still have dirt on them), you should use a brown chopping board. This includes potatoes, carrots and parsnips etc.
Green – fruit, herbs and salads
You should choose a green chopping board for preparing washed salad vegetables, herbs or fruits. Food examples include tomatoes, peppers, coriander, melon, apples etc.
White – bread and dairy products
White chopping boards are generally used for bakery and dairy products like cakes, bread or cheese. Many people are allergic to dairy products so it is important to wash these boards with hot water and soap.
---
Can you use other colours?
You can use different colours for your chopping boards from the ones mentioned above as long as you ensure they are appropriately used for separate food groups. You should record your chosen colours in your Food Safety Management System and ensure that your staff are informed.
In general, however, it is a good idea to keep to the universal colour-coding system as it is widely known and used, which helps reduce errors and minimise risk.
It's becoming increasingly popular to use purple chopping boards for free-from products such as gluten-free items instead of a white chopping board often used for bread products.
---
What should your chopping board be made out of?
The best chopping boards will be made from materials that can be easily cleaned, and that don't damage or dull knives. For example, glass and acrylic will dull your knife very quickly, whereas wood will preserve sharpness. Plastic is fantastic, and cheaper than other options. It is important to choose a type of plastic that isn't shiny or smooth as this will cause the knife to slip.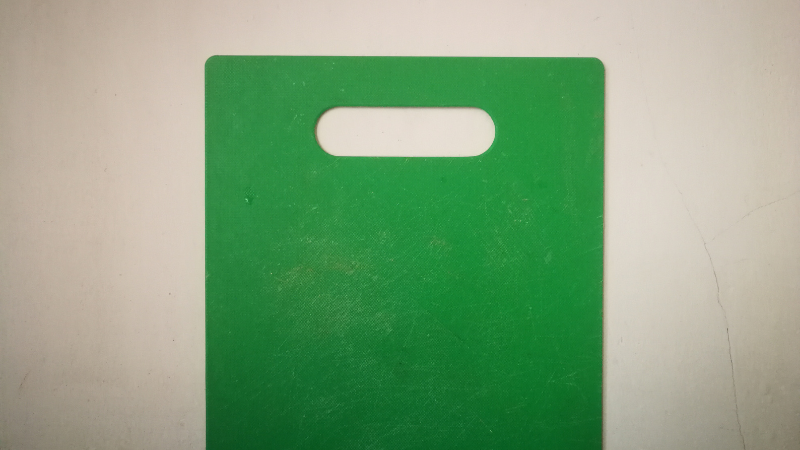 ---
How to care for your chopping boards
If a wooden chopping board needs cleaning, first gently remove any food using a metal spatula. Then, scrub your board with a sponge and hot, soapy water. It's important to wash the board on both sides, even if you only used one. Rinse the board and dry it thoroughly with a clean dish towel. Stand it upright on your counter to prevent any residual water from pooling, and let it air-dry completely before you store it, to prevent the wood from warping.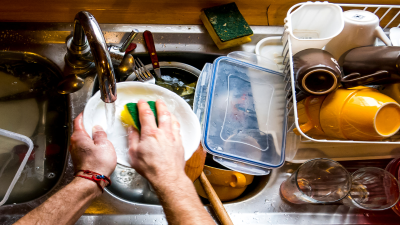 Plastic chopping boards should be washed in the same way, but it is also important to remember that boards made of plastic need to be replaced when there are multiple cuts in the plastic. When plastic boards are damaged like this, bacteria can grow and multiply in the grooves and it is near impossible to fully clean them even when washed thoroughly.
---
We hope you now realise why chopping board colour coding is important in any kitchen. Not only do they minimise the risk of cross-contamination but also maintain the authenticity of food flavours and tastes.
It is also vital to be consistent with your chopping board colours. Displaying a food hygiene colour coding chart near to your preparation area in your kitchen can help your team to remember what each colour should be used for when needed, making a great visual aid. You must also ensure that all chopping boards are washed thoroughly and replaced when worn.
---
Want more information about our food hygiene training?
You can find more specific information about cross contamination in one of our Level 2 Food Hygiene courses and fulfil your legal requirement to food hygiene training at the same time!
You can take our Level 2 courses online and complete them within 2 hours. Once complete, it's easy to download a verifiable food hygiene certificate immediately. All of our certificates are CPD-accredited and RoSPA-approved.
Our friendly customer support team is always happy to talk through your food hygiene training options. Why not give us a call on 01327 552136, email us at hello@smarthorizons.co.uk, or use the live chat feature on this website to speak to us during office hours.
Related Links