The Food Hygiene Rating Scheme Guide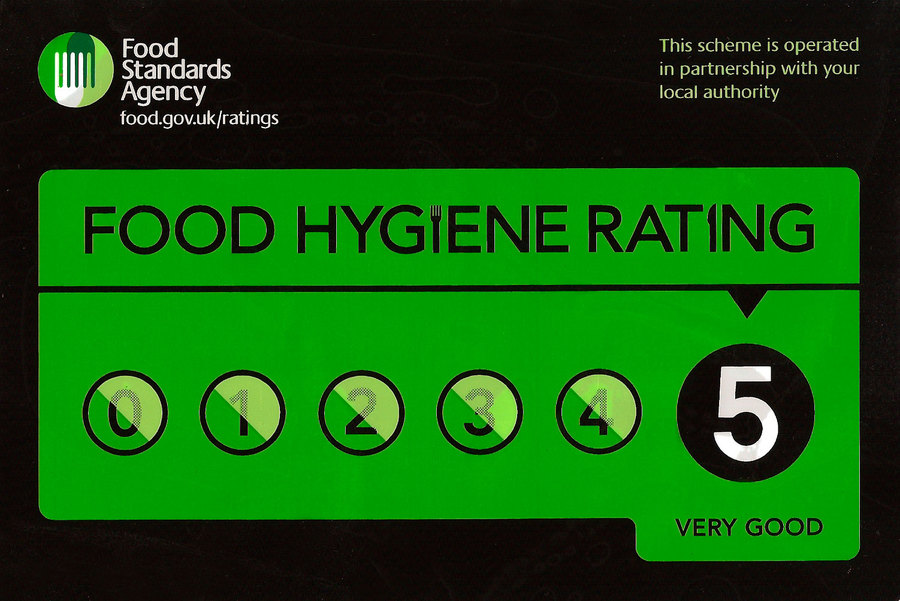 What Is It And What Does It All Mean?
If you work preparing food for consumption by the public, you need to think about the food hygiene rating scheme. There is no leeway on this, it is a legal requirement. Every eligible business in England, Wales and Northern Ireland must have a rating and it is basically an indication of how your local Environmental Health Office has graded your premises against national food safety standards.
In Scotland, the rules are slightly different because there are no levels of grading and a business will receive a simple pass or a requires improvement after the inspection process. As you would imagine, we regularly get asked a lot of questions about the rating scheme, the most common ones being 'can we have the food hygiene ratings explained'? and how to get a food hygiene rating. These are both important questions because the 'scores on the doors' as they are known, are important to any business that wants to attract customers in this highly competitive market.
How are food hygiene ratings calculated and what do they mean?
When you open a food business you should inform your local authority that you are going to be serving food to the public. This will start the process that will put you in the inspection rota. At some point, you will receive a visit from an Environmental Health Officer (EHO) and they will use the food law code of practice to assess your standards in three categories. These are:
• Hygiene – This is about how the food is stored, prepared and cooked and so on.
• Structural – This will include areas such as ventilation, pest management, how clean your work area is and similar questions
• Confidence in management – This is about how well the business is managing things like the food safety and cleaning records and how well the staff understand and follow the rules. This area also includes whether the staff are appropriately trained or not.
We really don't have space in this article to go into every nuance of the visit but we can tell you that the last area of Confidence in management is usually a very prominent feature of a low score report and training is often the root cause of staff not fully understanding the processes required.
Anyone who is supervising or managing food preparation teams should be trained to level 3 and all food handlers should be at least level 2. If you are unsure about what level of training you need please call us and we will be happy to chat through the requirements.
It is very important to remember that your EHO is not looking for reasons to give you a low score or trying to catch you out, but they do have a job to do. Their role is to keep the public safe so naturally, they take that very seriously. They will evenly and fairly apply the guidance and legal requirements to produce a score between 0 and 5. They do this by allocating points to any issues they find in the three areas above. The more points you get – the lower your rating will be.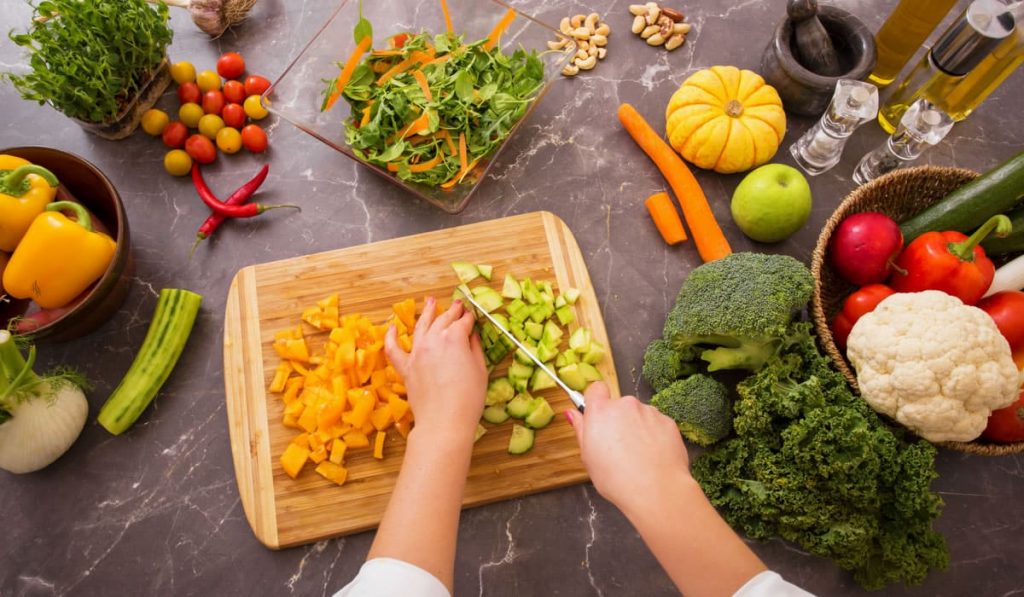 5 Stars
5 stars is the top rating and means the EHO found that every area met the highest standards. As high as this sounds you should remember that this a very achievable status. For example, if I look within 5 miles of my location there are 250+ businesses that are food hygiene rated, of which approximately 70% hold a 5-star rating.
4 Stars
4 Means that there were a few, probably quite minor, areas for improvement. In general, a 4 is considered a good rating and a little work will get you up to the top score.
3 Stars
3 is still generally satisfactory and as a rule of thumb the issues that scored badly are not things that pose an immediate threat. However, this does mean that there are areas for improvement that should be acted upon.
2 Stars
2 is a little more problematic. If you receive a score of 2 you should be looking at improvement because the EHO clearly thinks improvements are necessary and that is not a position you want to be in.
1 Star
1 means the inspector found a need for major improvements and that could well include hygiene issues or multiple issues and commonly it will point to training and management concerns.
0 ratings are rare, but they do happen. In the case of a 0 rating the Inspector will likely have found serious concerns for public safety that will require immediate action. The HMO has the power to raise a legal issue or close your business so you must deal with a 0 rating urgently.
Do I need to display my rating?
Once you have your rating if you are in Wales or Northern Ireland you must display the score where it can be clearly seen by your customers. As you can imagine there is likely to be a dramatic effect on your level of business if you score a 2 or lower. In England, there is no requirement to display your score, but a high score is certainly likely to be a contributing factor in customer choice.
I suppose the biggest question everyone has is about how to achieve the highest rating possible. While there is no hard and fast guide to this, sensible and measured assessment of your current practice will quickly show you where you need to improve.
Some obvious question to ask though would be:
• Am I meeting standards across all three areas and are my staff adequately prepared to maintain these standards?
• Is everyone able to demonstrate they are trained and knowledgeable?
• Are my premises clean? Remember this will be including areas such as behind cupboards and the backs of sinks for example. Looking clean on the surface is no good if the EHO finds something nasty behind the microwave or your grease traps are not up to scratch.
• Does my paperwork not only pass muster but are the methods and schedule being used and maintained?
• If you have been inspected before then you should really have either improved or maintained your standards.
At the end of the day, getting a good rating is about keeping a clean and safe environment, maintaining good records and paperwork and ensuring your team all have the knowledge they need to implement safe practice. If your premises are up to scratch as well, you should pass with flying colours. If employees in your workplace do require food hygiene training, choosing the right food hygiene course is essential. Find out which food hygiene course you need.