Green Light or Red Light? What Do Food Hygiene Ratings Really Mean?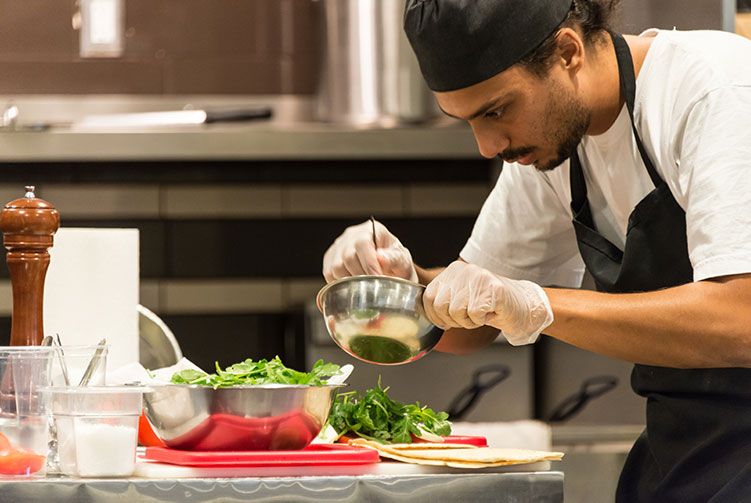 When you visit a food outlet in England and Wales you may well see a green sticker listing a food hygiene score. These are intended to tell the consumer how well the business is performing against hygiene targets. To really understand why the rating matters so that you can judge whether you would want to eat there or not, you need to be able to put the number in perspective.
Before a food hygiene rating is issued, a Food Safety Officer will visit the premises and inspect 3 areas:
• How the food is handled – This includes how it is cooked, stored, re-heated and so on
• The condition of the building – This is vital because it includes potential problem areas such as the layout and the cleanliness of the kitchens and storage areas.
• The management of the business – A single visit means nothing unless the standards are maintained.
These three areas are then considered as an overall score. This number is a representation of how generally hygienic the Food Standards Agency (FSA) rate the premises and food prepared in it. There are 6 levels of rating:
0. This means urgent improvement is needed. To receive a 0 rating there would need to be serious problems that must be addressed urgently, and there has also probably been a history of problems, although this may not always be the case. Basically, this is likely to indicate be indicating almost total non-compliance with regulations and little or no management in place.
1. This means major improvement necessary. The inspection would probably have noted some very poor standards across the areas of regulation. There was probably little to no food safety management in place and the facilities and food handling were unsatisfactory and failed to meet legal standards. However, a very low score in one area will adversely affect the others.
2. A score of 2 means that improvement is needed but there are likely to be some processes in place.
3. At a rating of three we the word satisfactory appears, albeit coupled with the word 'generally' overall, however standards are being met with room for improvement.
4. For a 4 rating, good standards have been seen during the visits but there are still some minor areas for improvement.
5. This means the business has been seen to be very good across all three areas and the business is not only meeting standards but can be seen to be maintaining them consistently in the management process.
There are, as is always going to be the case in these kinds of ratings, some issues surrounding the fact that the system uses single visits to produce the score. A restaurant, cafe or workplace canteen having a bad day could possibly come out a little lower than expected, perhaps, but it is unlikely given the nature of the visit that a kitchen and prep area with consistent bad hygiene and working practices would slip through with a higher onerating.
One thing to remember, though, is that there is no law to force a food outlet to display the score that they have been given. There is a way to check, thoughhowever, and that this is through the FSA website where you can see reports and any key improvements needed.
So, are the scores important? Well, as an example, a restaurant I used to go to often was recently scored as a 1, and when I looked at the reasons it seems that, although the building was generally satisfactorily clean, improvement was necessary in the hygienic storage and handling of food, and major improvement was needed in the system or checks in place to ensure that food sold or served is was safe to eat. This last area very tellingly includeds evidence that the staff kneow about food safety. Whether or not this rating will affect the business levels for the restaurant, I couldn't say, but you will notice that I said I 'used' to go there.
If you work in the preparation of food, then knowing the correct procedures and having appropriate food hygiene training is not just desirable, it is a legal requirement. Ultimately, a business owner can be fined up to £ 20,000 and potentially imprisoned for failure to comply. The FSA feel that there is no reason why any food outlet should score less than a 5. Correct training and then putting the procedures needed into practice will go a long way towards achieving that grade 5.