Bad Hygiene In The Kitchen – Can It Affect My Business?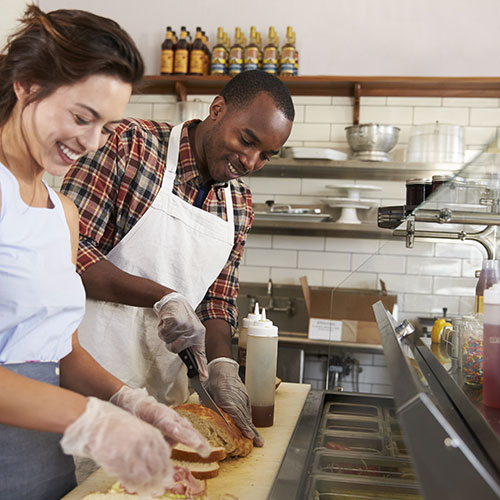 Running a business can be expensive; equipment to buy, ingredients for products, staff to employ, the list is endless. But there shouldn't be a trade off when it comes to food hygiene training.
There is an old story that gets passed around the internet on a regular basis, where the financial director of a business asks the managing director, 'What if we pay to train people and they leave?' The response is, 'What if we don't train them and they stay?' I think that about hits the nail on the head when it comes to food hygiene.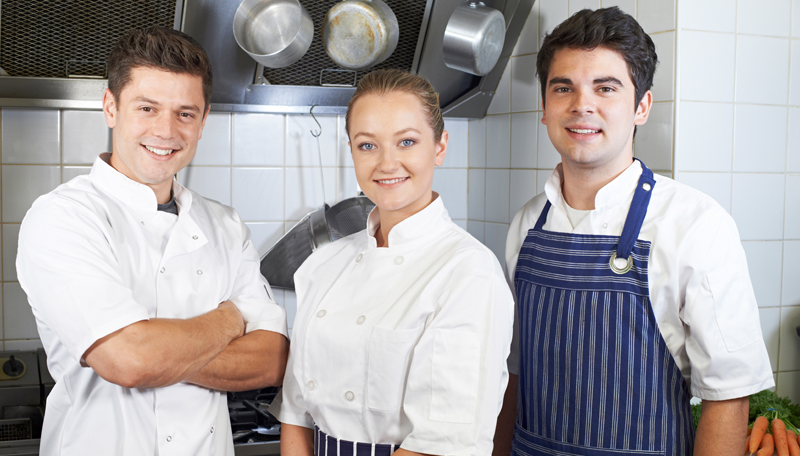 Ensuring you have the right training will be a great benefit both for your staff and your business. There are all sorts of training courses available and hopefully they will all provide some useful experience to your staff, but they all also have a price tag attached, so you need to evaluate your return on the investment. That said, we suggest you beware of the dangers of so-called 'free' courses, as you tend to get what you pay for.
Choosing certain training, though, is often quite simple, because it may be a legal requirement that you prove your staff are trained to the appropriate level. This is certainly the case in the food preparation world, where the enforcement officer will want to see that your staff are competent in safe food handling. For most businesses, this means staff will need a Level 2 food hygiene training course.
What if I don't want to bother with training?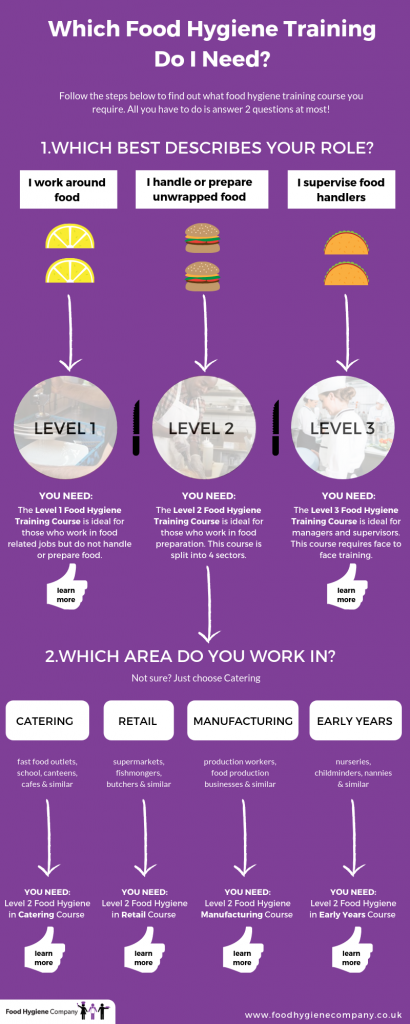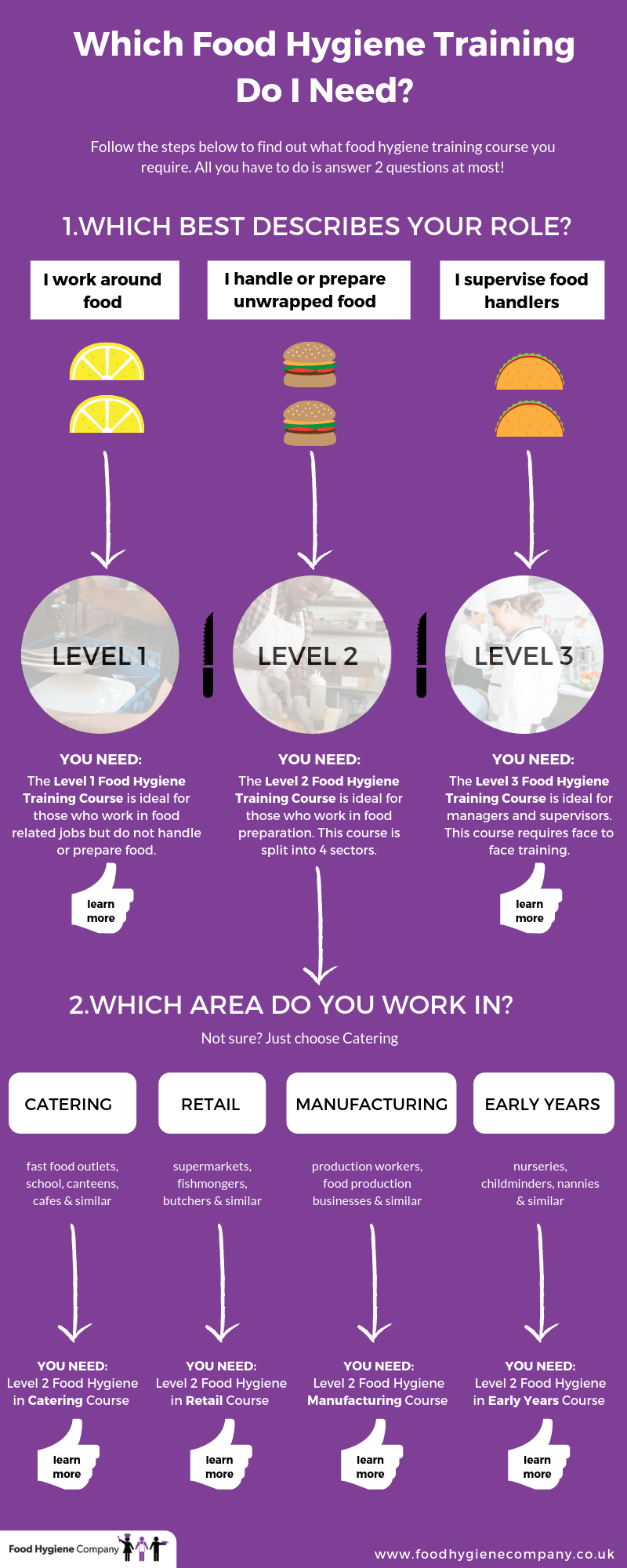 Negligence and not following benchmark standards and appropriate safety measures can result in some very hefty penalties. The Food Standards Agency can, and will, enforce where there is a public health issue. Food hygiene training can also be accepted by inspectors if there is evidence to show it has been delivered on the job, learned via self-study, or if staff can prove they have relevant prior experience, according to the Food Standards Agency website.
Local councils are able to ban individuals from owning, operating, or being involved in a food-related business if they are found to be putting a risk to public health following an inspection.
While you can probably never be 100% certain of eliminating all potential hazards in your food preparation, you can certainly reach a level where you have taken all measures possible and shown diligence and care.
With training and then implementation of the procedures learned on the course you will be safeguarding your production. When you are working with food, the safety of the public is both morally and legally paramount for your business.
Online training will cost a few pounds and could help save you thousands of pounds in compensation, and potentially even a prison sentence. It seems false economy, then, if your team have not been fully trained, because the repercussions could be huge.
What is bad hygiene?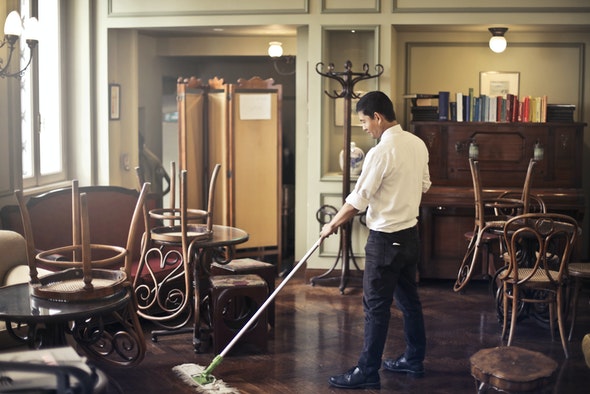 Not washing your hands, including not washing them thoroughly; not wiping down surfaces and equipment properly, fridges, freezers, look around your business, the list is endless. It is what you do about it that matters. Good hygiene should be one of the first things you think about for your business. You can have the best produce, the best chefs, but if your kitchen is not clean, you won't be serving the best meals.
What will your customers think?
Social media and online reviews can either help your business to boom or worse, damage it. People tend to look at reviews and decide 'would I eat there?' Sometimes it's not local trade you rely on, but those "in town" for the weekend, looking for somewhere to eat. They will probably choose between you and your competitors, based on the online reviews.
Give yourself a head start. By ticking all the boxes, having properly trained staff with a certificate to show for it, people will have confidence in both your cleanliness and your business.
Invest in your business, start training today
We offer a range of accredited food hygiene training courses here at the Food Hygiene Company. With online and face-to-face options, it's easier than ever to arrange food hygiene training for yourself and your team at the simple touch of a button.
Our Level 1 food hygiene courses and Level 2 food hygiene courses can be taken entirely online within just 1 to 2 hours, and with the option to pause and restart the course as many times as you need to, these are our most flexible training option.
Purchase today and start training immediately. Your verifiable food hygiene certificate can be downloaded instantly upon successful completion.
Alternatively, if you would like to arrange food hygiene Level 3 training in a face-to-face capacity, please give our friendly customer support team a call on 01327 552136 or email us at help@foodhygienecompany.co.uk to find out our trainers' availability.
For greater convenience, you can even chat to our customer support team via the live chat feature right here on this website during office hours.